The button down shirt is considered a wardrobe staple, but it makes me shudder.  The small bust models wear these shirts barely buttoned for a Saturday night "Desperate for Attention" look.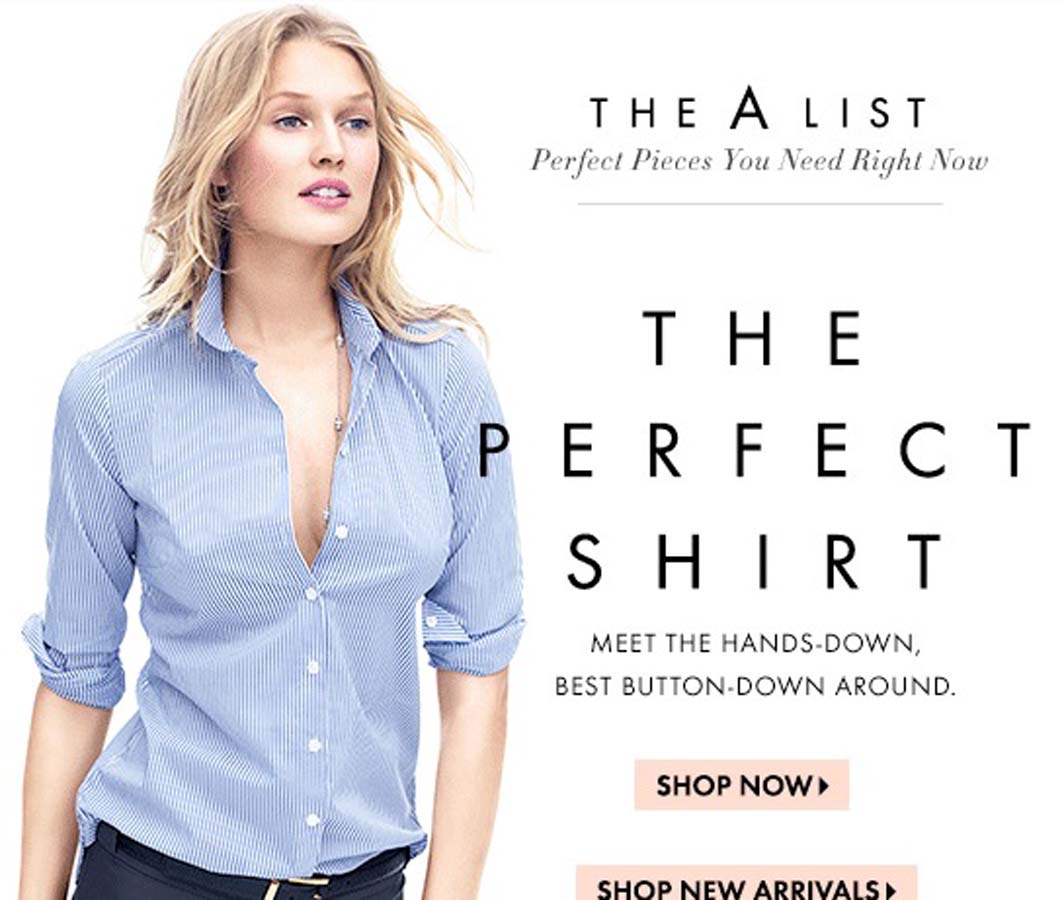 I choose to button my shirt all the way over my chest.  Weird, I know.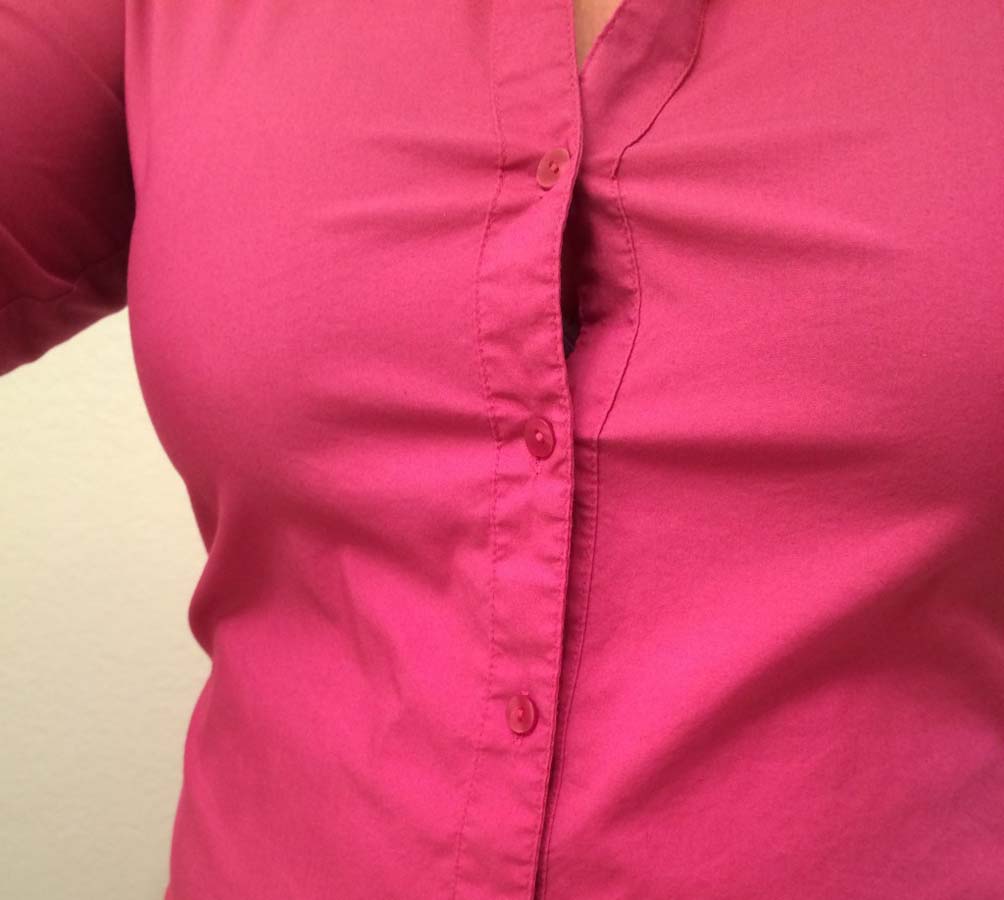 Just buttoning the shirt has a significant risk of gaps between the buttons, which looks desperate and unkept.  Then, this perfect shirt turns into a perfect fashion disaster.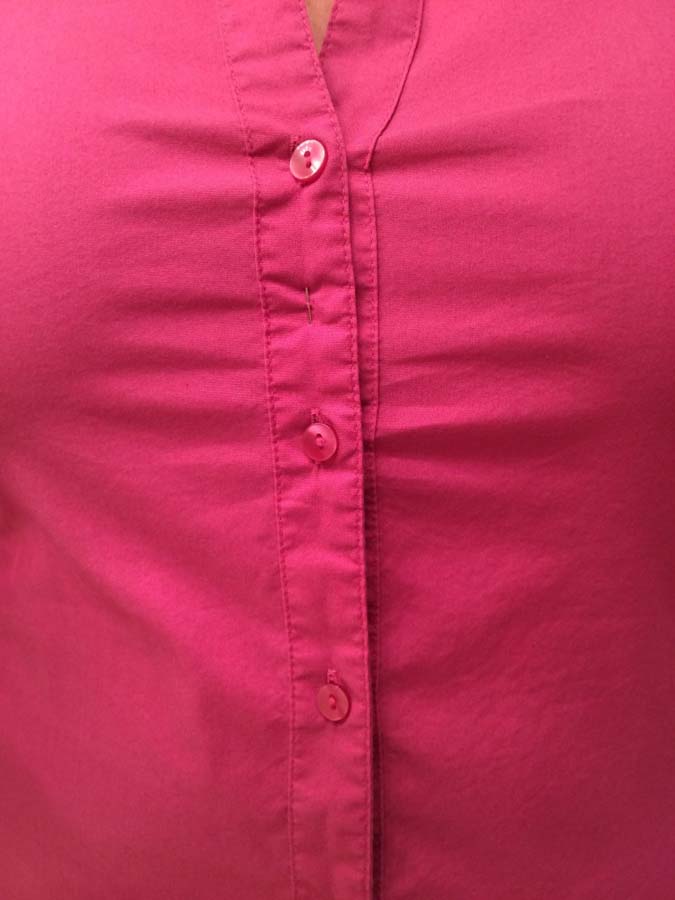 Safety pins are often used to close this gap, but can leave holes.  And the better coverage from the safety pin, the more of the metal is showing.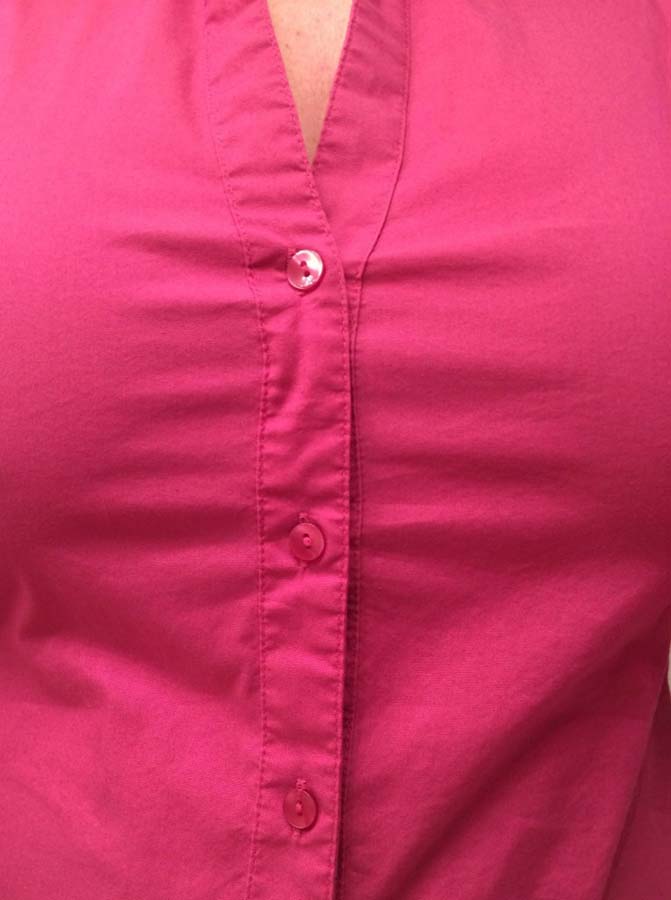 Two-way Fashion tape to the rescue!  Now here is the same shirt, with a couple pieces of strategically placed two way tape between buttons to keep the shirt securely closed.