Before your next visit to an Outlet Mall, know how to get the best value for your money. Are Premium Outlet Malls really the shopping jackpot? What is a Factory Store anyway? What is the difference between the regular store merchandise and what is sold at the Outlet Store? Well, let's find out!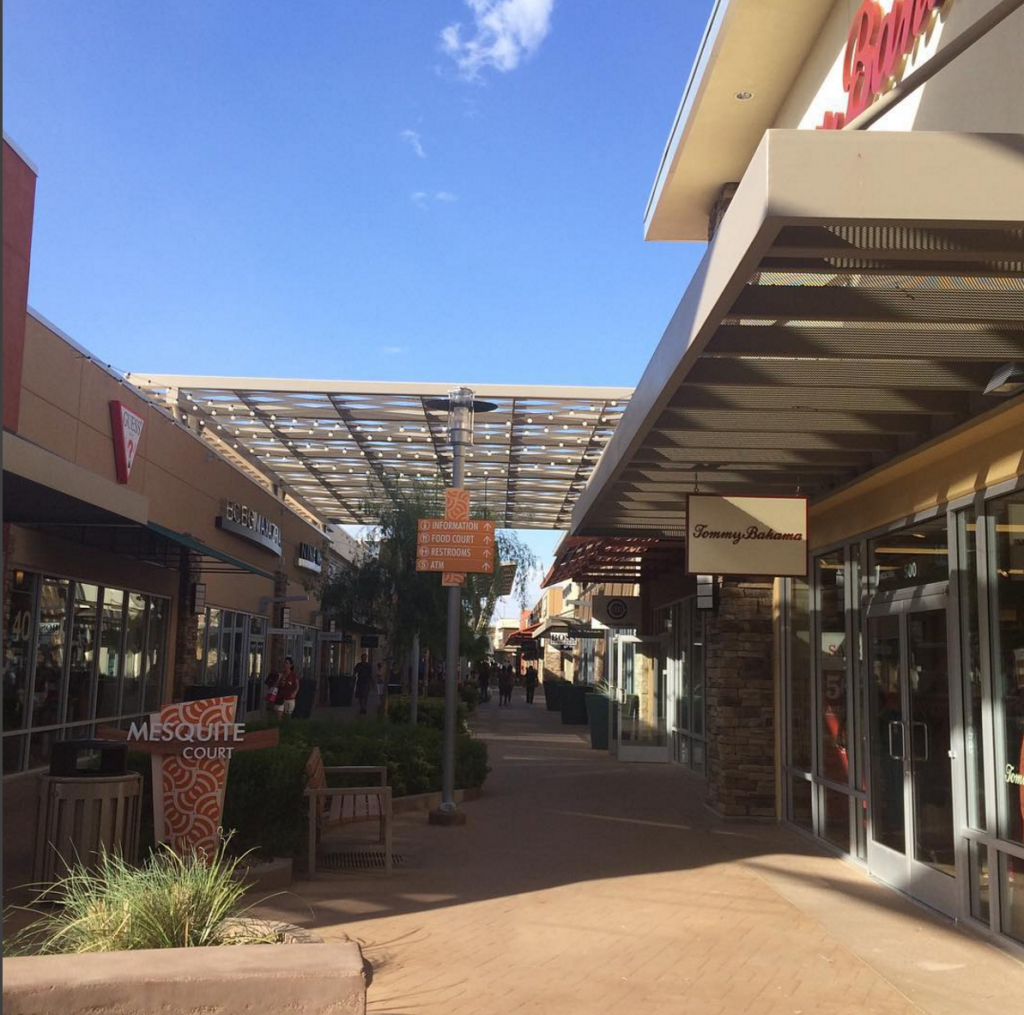 What is a Factory Store anyway?
A new trend at outlet malls is to offer a Name Brand "Factory Store".  Basically, the manufacturer specifically makes inferior quality clothes to market to the typical outlet mall shopper.  These are mass produced garments that would never be in the non-outlet (aka "real") store.  And then there is the illusion of discount, each item is marked what the "real" item would be, then significantly reduced to trick the unwary shopper into believing they had found a great bargain.  During a simple examination, you will discover cheap the fabric to the touch, poor workmanship, and inferior shortcuts that would never be tolerated in the real store.  The store layout will usually feel crowded and often the sales folks knew zilch about the products.
The next type of store is the traditional outlet store. These are stocked with last year, or last season's styles at a discounted price. The inventory may have been brought directly from a warehouse directly from a store. The most obvious sign are the tags marked by a strike through on the label to prevent a shopper trying to return an outlet purchase to the regular store at regular price.  Each garment is made with the exact standard of the brand for quality clothing, including precise seams, vibrant color, consistent sizing (hold up 3 items of the same size label and ensure they are made exactly the same size length & width), and all the fabric is high quality.  The stores are typically staffed with knowledgeable sales folks and some may have even transferred from other (regular) stores. Ask and they will usually provide the store guidelines of where the inventory comes from and how long ago it was in regular stores. If you find a certain style they may even offer to call the regular store to check sizes and styles in current inventory for you.
Check for Markdowns
Some stores require a bit of detective work to determine irregular, Factory Store, real Outlet, or some other option.  Some labels are not marked in any way, no FS indication or strike through.  The only way I to identify if these are from the real store is by checking the quality of the garment, and possibly the hanging paper price tag may have the markdown sticker of the real store before being sent to the outlet (then further reduced).  Some outlet stores have a mix of irregulars and old inventory from the stores. Check if the return policy specifically mentions "irregulars", the products that never made it into the real store and are sent directly to the outlet, but not purposefully made inferior like the FS.  Another good sign is that the store rewards program is honored at all stores (outlet and regular).
What's in a Name?
As a general rule, I avoid any store name that ends in "Factory Store". Common culprits are Banana Republic FS, Brooks Brothers FS, Guess FS, Hugo Boss FS, Nike FS, Polo Ralph Lauren FS, etc.  Tommy Bahama consistently is a quality store with inventory 6-9 months out of the regular store. Pay close attention to accessory brands and sports stores for irresgulars, damage, or poor quality.
When shopping at any Outlet mall, Premium or otherwise;
Don't be fooled by Factory Store – know what FS means and decide for yourself if it is worth shopping.
Reward programs or affiliation with the regular store is a sure sign of a bargain.  The Factory Stores have little to zero association with the real store and FS might as well be called Fake Stuff.  So looking at items in a FS, would you pay that for a FAKE?  These are simply manufacturer authorized knock-offs.
Not sure about FS?  Check the label for FS, OUTLET sewn into the tag, or any difference from the regular tag.  A  through the name is actually a very good thing!
Irregulars are items that did not pass quality control for the regular store.  This could mean that the size label is not to be trusted (so try it on), or one leg is longer than the other (not bad if you need a hem anyway).  FS items would never pass quality checks by design, so an irregular may still be better quality than FS, depending on the brand and garment.
Triple check quality – check the seams for wear or damage, inspect the fabric for quality and stains, compare multiple items of the same style & size to ensure consistent quality of size.  Real outlet items were in a warehouse or retail store, many are barely touched in the regular store, while others get a real work-out and could show signs of wear.
Try everything on!  Most outlets have a short return policy or All Sales Final, so make sure it fits and you really want it before you check-out.
Know your brands!  There are a few stores that you may not be familiar with.  These could be cheap stores that are only at outlet malls, or high-quality treasures that you simply have not discovered, yet.