Dressing up is a guilty pleasure for me. A fabulous outfit can transform you. It can lift your mood. You can become someone else, anywhere and at anytime.
This weekend marks the opening of the Arizona Renaissance Festival, and I did not miss this opportunity for dress-up!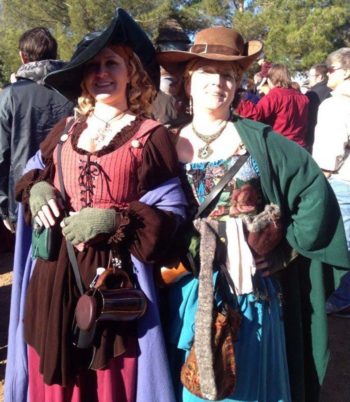 For the first-timers, or just beginners like me, I suggest having a professional dress you.  I am lucky enough to be friends with a former cast member with a huge heart and closet!  She gave me tips on what to wear for a consistent look and reminded me that zippers are not allowed, but strategically placed elastic can be overlooked.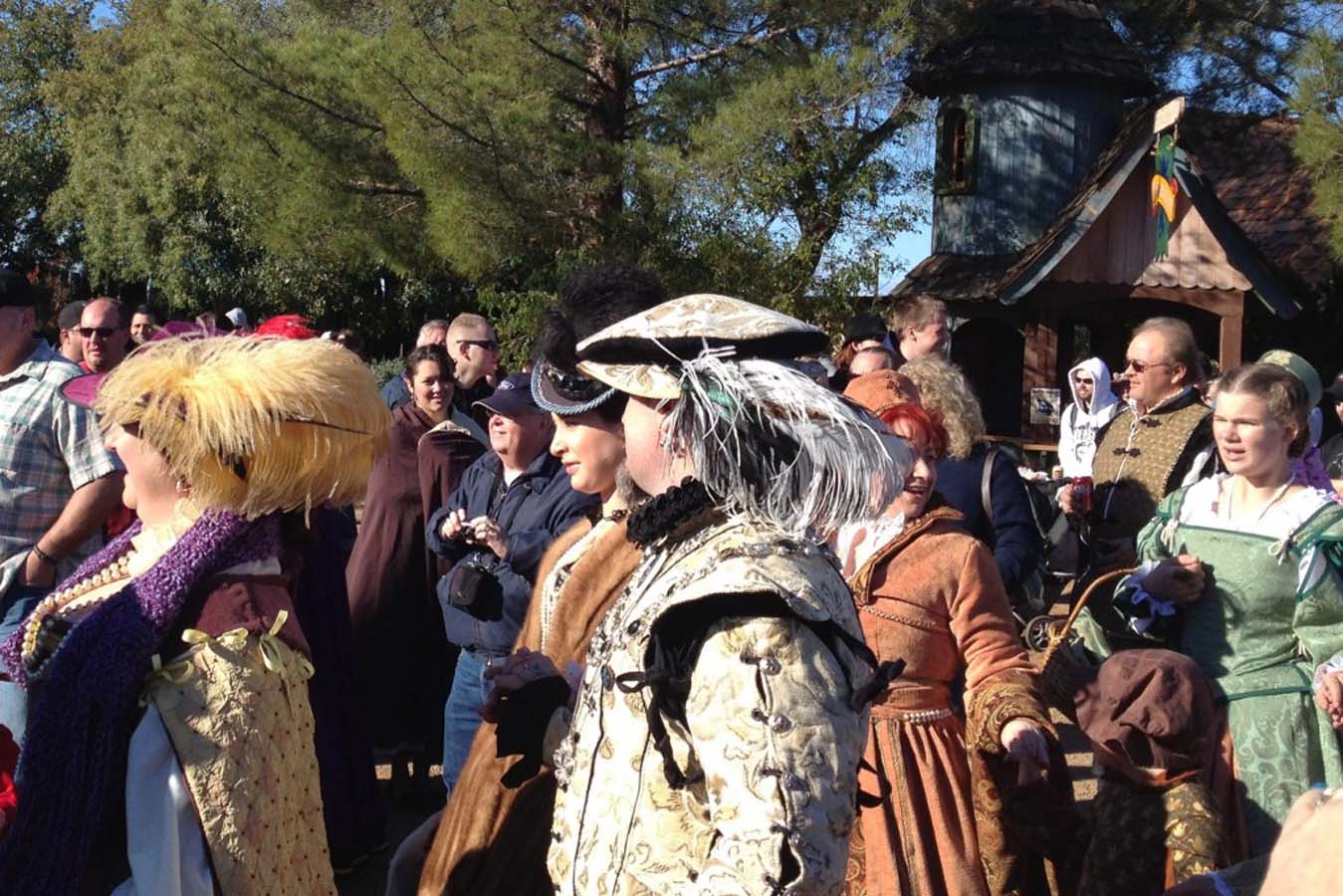 A basic outfit can consist of peasant blouse, bodice or tunic, skirt or pants, and a hat.  The hat is an absolute must for my outfit so I could leave my sun glasses in the car. The most useful part of my outfit was the pouch on my belt for car keys, phone, and money.  This weekend was quite chilly, so we also added cloaks and knit gloves for warmth.  I finished my look with hair charm, necklace, earrings, a carved wooden mug, and mug hook hanging from my belt.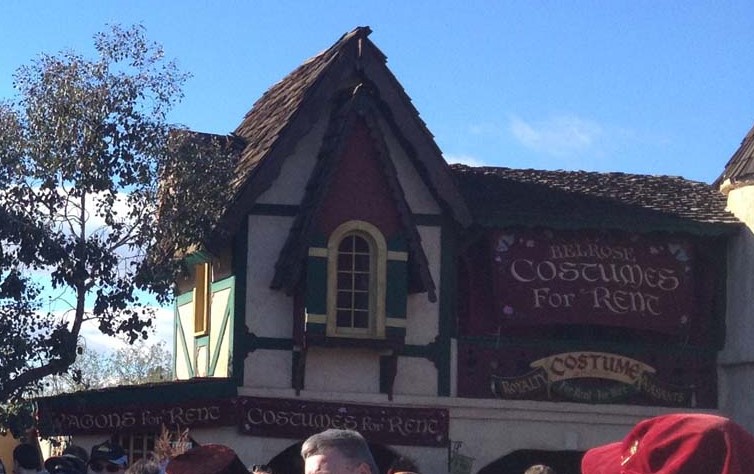 Other options, is to let the pros dress you at the Costume Rental shop, or pick up a quick costume online. You can transform into a peasant, a pirate, or many variety of lords and ladies. The costume rental runs between $18-65 depending on your choice and includes hat, belt, and pouch for your complete look.
Some of the most impressive costumes are found on the royals.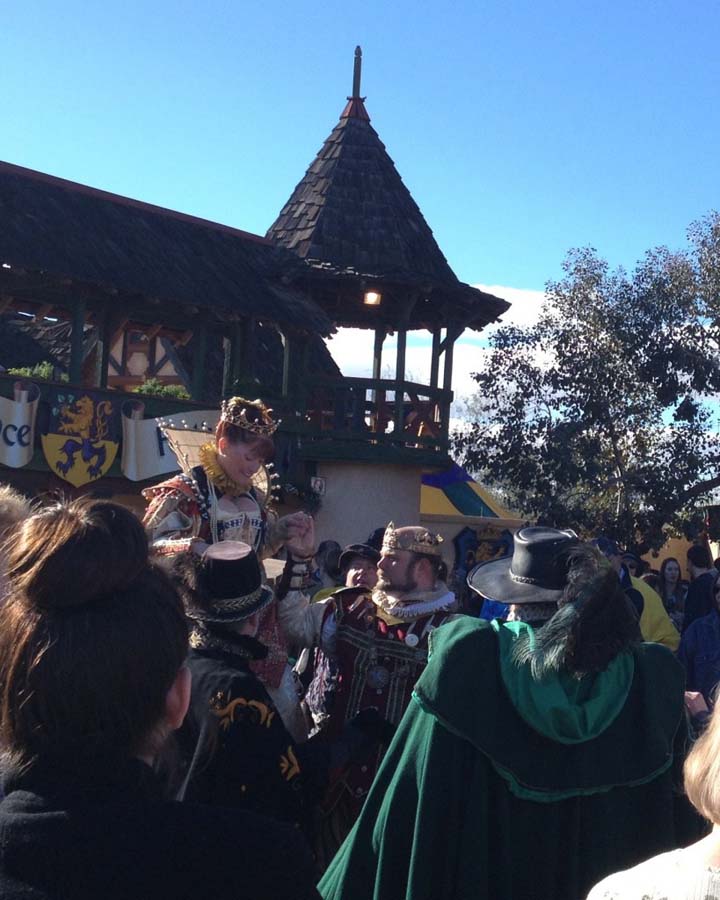 However, not even the Queen can complete with this Jousting Knight, he wears full armor, and accessorizes with a saucy wench and Horse!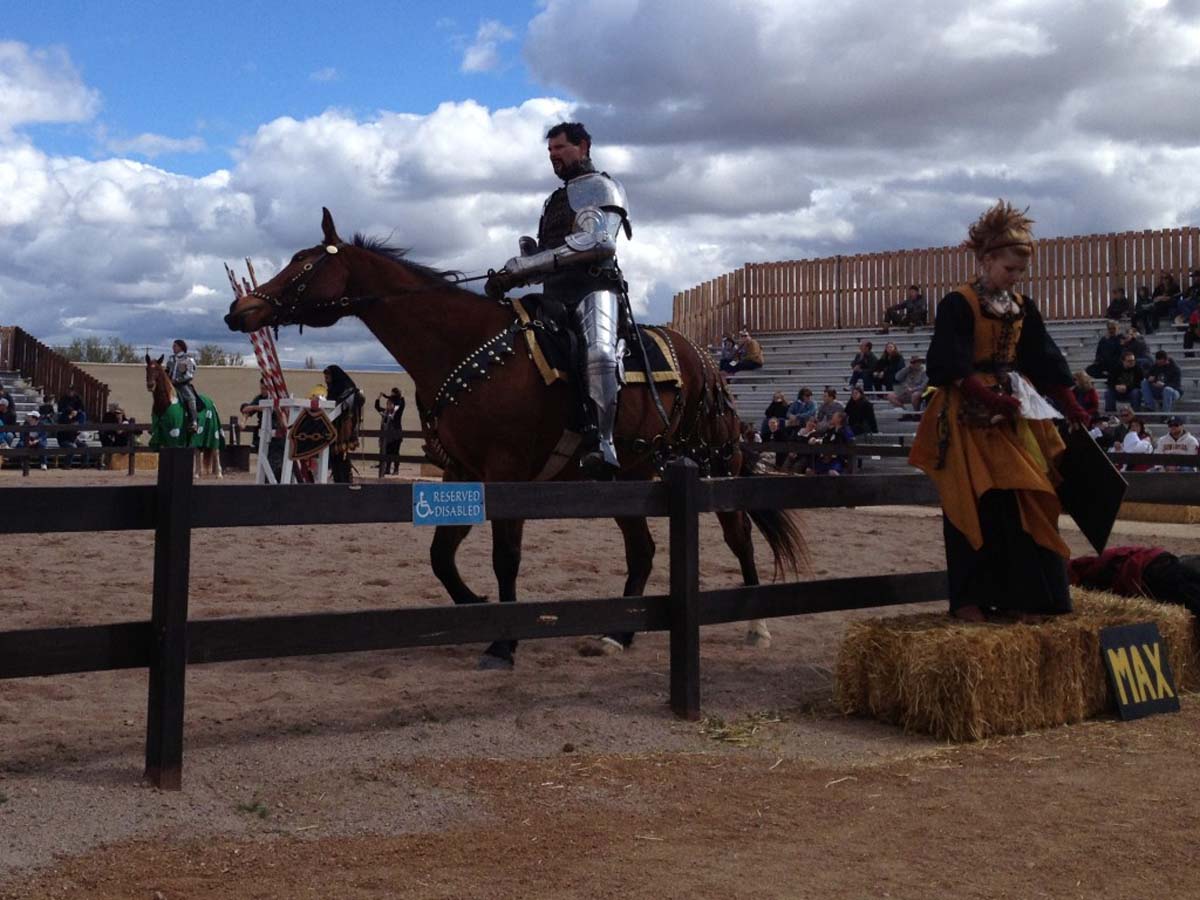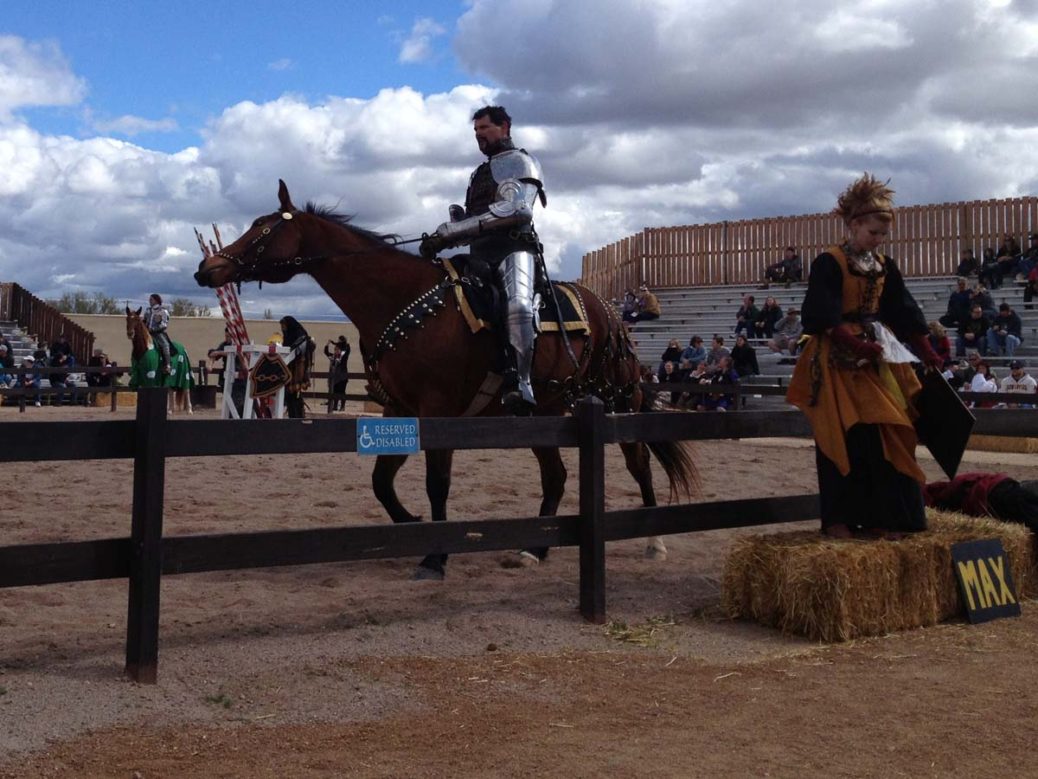 Some Ren Faire Fun on You Tube

Four years later, here is my Beginner's Guide to What to Wear at Renaissance Faire on Peasant's Wages.