Before heading out of town or for a special night out, plan ahead and pack these essentials to avoid a potential fashion disaster.
Do not let a minor disaster turn into something bigger on your Honeymoon, Bachelorette Party, Prom night, Wedding, Military Ball, or other special night out. A little planning can save your sanity, and outfit, during a big event.
Include these important items in your overnight bag, or getting dressed away from home, for those special nights out.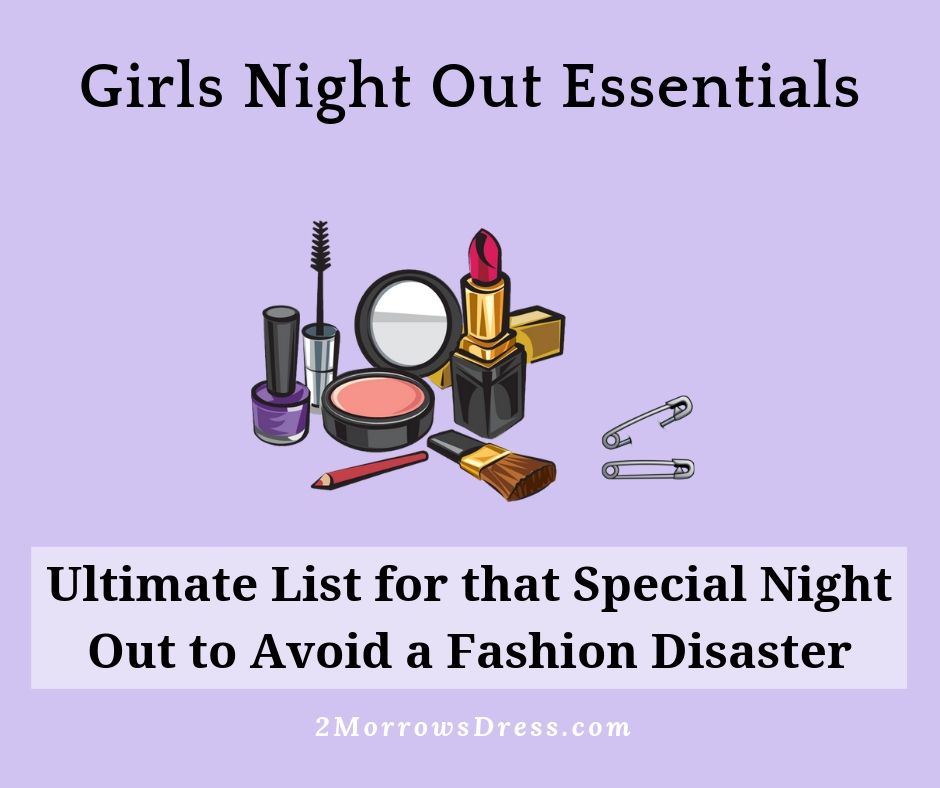 Fashion Must Haves
Beauty Items
Do you need your full make-up kit or just the essentials for touch up?Powder and lipstick easily fit into an evening bag, and are your most needed product to stay looking fresh.
Nail file and touch-up nail polish can save a manicure or stop a run in stockings or tights before you leave for the evening.
Health and Well Being
Aspirin or ibuprofen so a headache does not stop your evening of fun.
Light snack or trail mix just in case you suddenly remember you were too busy to eat earlier and the next meal is hours away.