The perfect bra (for you) should support the breasts, provide smooth coverage over the breast cup, and be tight enough to stay on your body.
Back bulge is skin that spills out on the back, often around the bra line due to restrictive garments.
Many girls and women with back bulge are not actually "fat", the back bulge is created by merely wearing the wrong garment. Others may actually have an extra layer of body insulation and can reduce the appearance of back bulge with these same 5 simple tips.
Back bulge paired by double boob (the bra cup cuts into the breast and creates the appearance of boob on boob for each side) means the bra cup is too small. Go get fitted properly for the correct, larger cup size.
Back bulge, on a bra with the correct cup size, can often be reduced or eliminated by adjusting the bra band. Try adding a bra extender on the bra band. The bra band should fit comfortably while still providing breast support.
The bra may technically be the correct size (cup and ribcage measurement) but still emphasizing back bulge, try wearing a bra with wider band. Larger breasts and ribcages are better supported with a wider bra band around the body. All of my bras are 3 hook wide bands for great support and to reduce any appearance of back bulge.
Try a bra with more coverage. The bra itself may be the correct size, but skimps on coverage underarms and around the back. Compare the underarm coverage on a few bras, try each of them on and determine if more or less coverage reduces back bulge. Again, the underarm and back should not be too tight to increase back bulge and make matters worse.
As women age, the breast naturally sits a bit lower on the body. Try adjusting the shoulder straps on the bra. Bras designed with shoulder straps rely on the extra support from those straps to fit properly. Back bulge specifically near the underarms is often reduced by adjusting the bra straps to be a smidge longer. Adjust 1/2 inch longer and try the bra on again. Keep adjusting until it feels supportive without digging into your shoulder or underarms.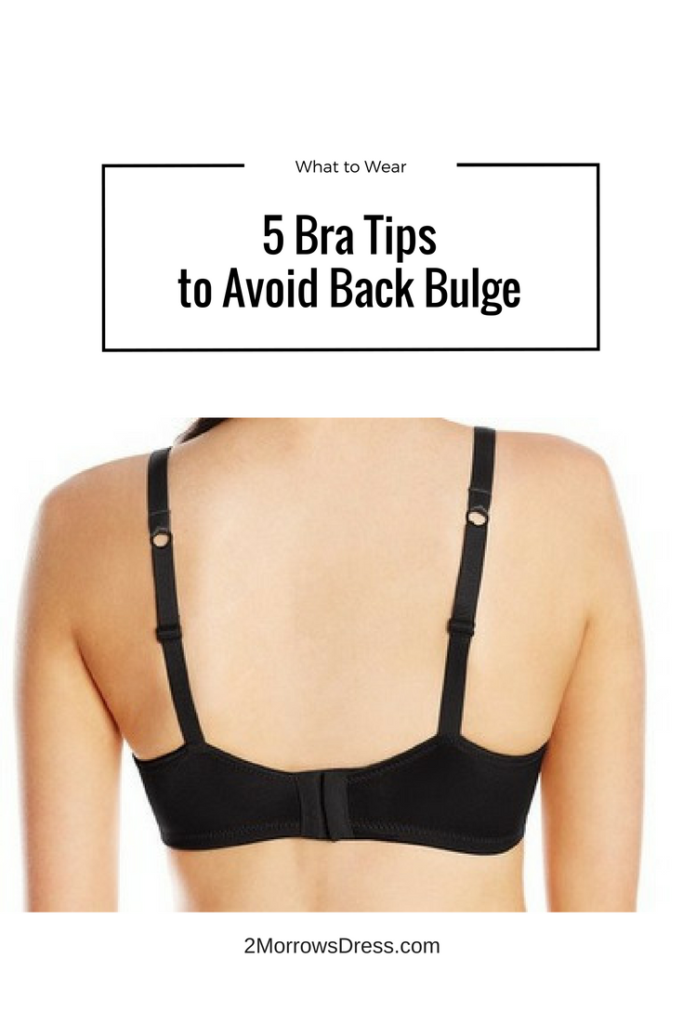 Bonus Tip: Even washing bras by hand or the delicate cycle (in a mesh bag and always air dry, NEVER use the dryer for bras), the bra straps can slip and both the bra band and shoulder straps can stretch. If the bra seems too big, try adjusting the straps and band shorter.