Buying a gift for the fashionista is your life should be easy, right? Not always! For the hard-core fashion lovers, it is not so simple as buying an outfit from their favorite designer. Are you picking something that is completely on point with their signature style? Do they already own something similar? Is this the most flattering cut for their body shape? Will they like that color? Could the wrong size embarrass them or being considered any form of body-shaming?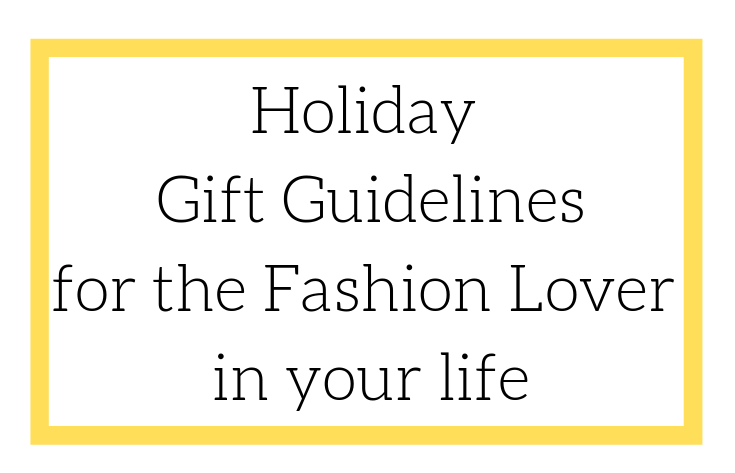 After too many failed attempts that I can count trying to pick out the perfect outfit for my Sister and other women on my gift list, I have learned a few lessons the hard way. Follow these fashion guidelines of Do's and Don'ts to get gifts she will actually LOVE to receive!
Clothes
Unless the gift recipient has sent you their Amazon wish list or provided the exact style, size, and color of what they want, then do NOT buy shoes, pants, dresses, and any fitted clothes. This is a good rule for any gift giving occasion, not just Christmas!
Stick to tee shirts, outwear (jackets, vests, coats), hoodies, and sweatshirts. Tread lightly in this area and only buy if you are confident of the size and style. Two of my favorite winter coats were Christmas gifts and the gift givers knocked it out of the park!
Any time you buy clothes, it is a good idea to include a gift receipt. Just in case.
Better yet, take them out for a shopping spree! This works really well with my Mother and Sister, especially for Birthdays. I set a budget and we go out shopping for the day. We get to spend quality time together and they get exactly what they like. Warning: this can be a hit or miss with tweenagers and teenagers, so have a backup plan if they do not find anything that they like!
Nightgowns
Do NOT buy sexy lingerie for Christmas! She does not want to open a box with sexy lace thong and matching bra in front of the entire family, especially on Christmas morning. Put that idea on the back burner until Valentine's day (then really consider skipping this completely).
Relaxing is always in style, so this holiday opt for warm, cozy slippers, plush bathrobe, and stylish lounge wear gifts. Now is the time to splurge on silk jammies and other luxurious nighttime apparel.
Athletic Wear
For the yoga, cross-fit, running enthusiasts, new yoga/cross-fit/running shorts can be a great gift! A warm up jacket and other athletic item is fantastic for someone already in the fitness mindset as an active gym goer, swimmer, or other sports player. DO NOT buy athletic gear as a hint. If they are not currently active in that sport, this is not the time for unsolicited push (or drop kick).
Accessories
Soft, warm scarves, and cute printed socks are fun stocking stuffers!
Bonus points for slipping a necklace or nice piece of jewelry inside the box.
Gift Cards
Gift Certificates and gift cards should be the perfect solution, right? Not always. The biggest mistake with gift cards is buying from a specialty boutique or niche store. Too often the giver, with the best intentions, buys a gift card from their favorite store but it does not fit the recipient's style at all. Ask yourself, honestly is this store her style?
Last year my Sister received a gift card to an accessory boutique that was absolutely not her style. She went in three separate times and could not find anything she wanted! She ended up re-gifting the gift card to someone that actually shopped at the store. She also could have swapped her gift card, but it certainly made for awkward conversation with the gift giver.
Do not buy a gift card from a store that you have never seen her shop in, or express any interest in. Do consider a gift card from her favorite stores, and the stores that she would shop at for a special spurge item.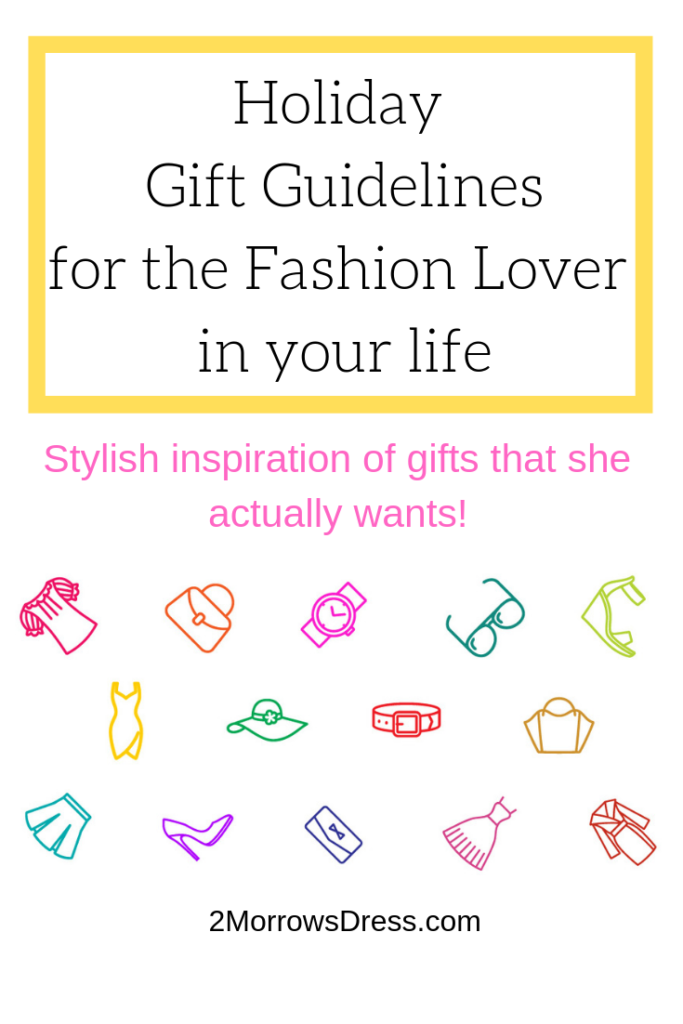 What are your favorite Fashion gifts to give or receive? Leave a comment below with your suggestions for this list.