A friend was recently Wedding Dress shopping with her Sister, and has asked me, "Why are bridal shops so expensive"?
I owned and operated a Special Occasion/Bridal store for almost 5 years, and while I am no expert, I do have real life experience to offer.
So, why are bridal shops so expensive?  And, what can you do about it?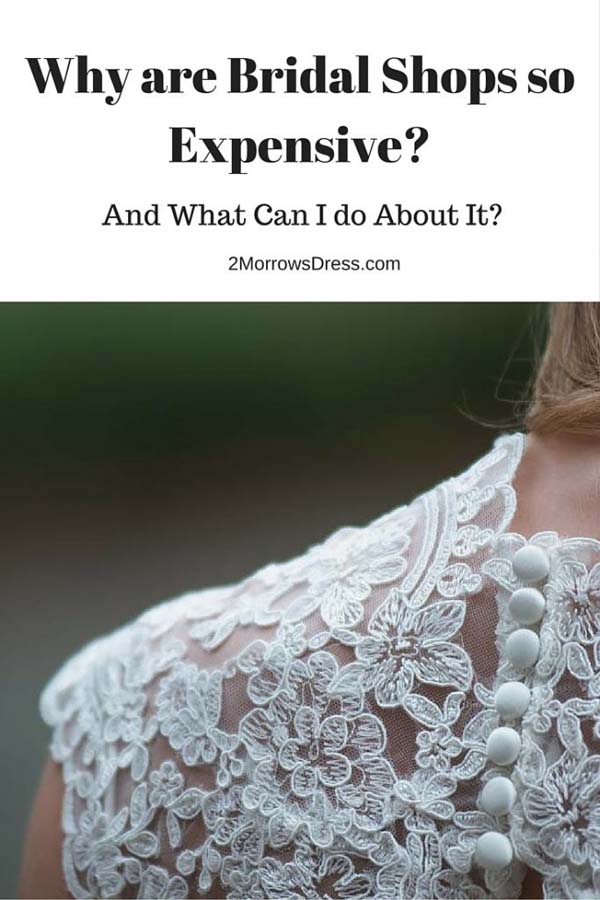 The boring answer is that Bridal stores have significantly higher overhead than regular retail stores.  There are fewer items sold, and much more expense to the store for every dress sold than your regular shopping experience.
What are you really paying for?
Say Yes to the Dress personalized shopping experience, including one on one personal attention and hands on assistance dressing and undressing.
Location, location, location, the high-end Bridal shops are located in exclusive, (aka expensive) high-rent areas.
Bigger dressing rooms to accommodate the larger gowns
More sitting areas and options for Mom, Sister, friends, and other family that go shopping with you.
Multiple appointments to try on dresses. Very few women buy their wedding gown on the first appointment.  Some stores will offer a discount if you buy the dress on your first appointment, since it costs the store more in overhead for multiple appointments.
Being the only woman to wear your dress. When the dress is a special order, it is yours, no one has tried it on before you.
Fitting appointments; A hem to shorten the skirt and basic alterations around the torso are very common. Many stores charge per alteration and include several fitting appointments.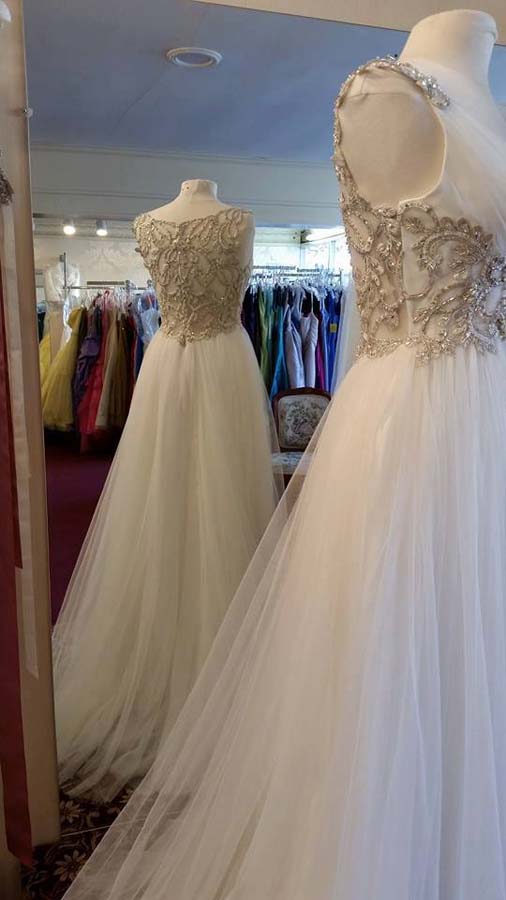 What are the options to save money on the Wedding and Bridesmaid dresses?
Check with stores that are in less expensive neighborhoods. Be willing to drive away from the high-rent expensive parts of town to get a better price on your dress.
Find your gown on the first appointment? Ask if there is a first appointment discount.
Shop small businesses, they usually have lower overhead than large chains and are willing to go above and beyond for great customer service.
Buy your bridesmaid dresses at the same store as your wedding gown. Small stores will often give you a discount when buying multiple dresses, just ask!
Shop the annual sample sales. These are the sample dresses that brides try on before placing a special order.  Sample dresses are usually sold at the end of season for huge discounts.  Sizes are limited, and triple check for any damage before purchasing.
Be willing to buy off the rack. Many designer inspired gowns are sold in a warehouse style store.  The gowns may only be available in a few sizes, so be flexible on the exact dress.  The inventory in store is usually all that is available, and they rarely offer special orders.