After Prom, you may consider selling your Prom dress while the style is still current and to make room in your closet for other things. Or, you may just not want to part with your beautiful frock – so Upcycle it! You can repurpose your dress into another fabulous outfit.
A former client loved her Prom dress enough that she upcycled it into her wedding gown! Try different fabric spray paints (continuous spray are better than pump) or dyes for a totally different color or pattern.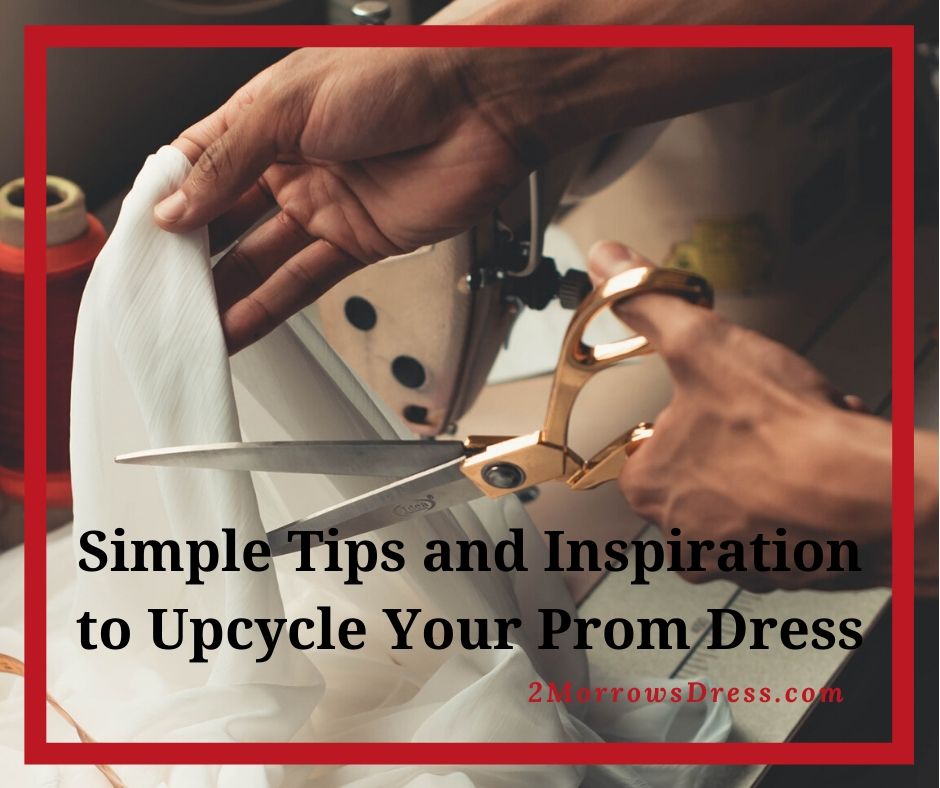 A hem transforms a long dress into a semi-formal cocktail dress or skirt.
Or, maybe you are just not ready to drastically alter your dress – accessorize it for other events!
Get a little inspiration from your favorite store for layering options. Lace tops over strapless dresses offer a more casual look.
Or, try a sheer tee shirt over your dress.
Switch up the top from your favorite full skirt!
Add a jacket or cardigan sweater.
Try your dress with various belts or a coordinating scarf.
Experiment with different items in your closet. It is amazing how many different ways your Prom dress, or any special occasion dress, can be worn!
Check out these helpful hints for buying your Prom Dress.