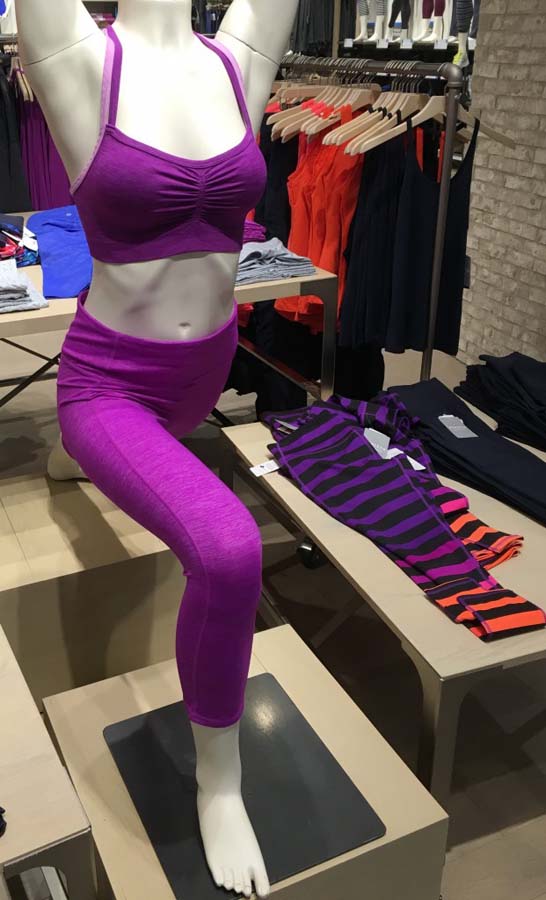 Looking good may be your motivation to start a workout, but comfort during your workout will ensure that you will want to do it again.
I am fairly brand loyal when it comes to clothes and shoes, except for fitness fashion. When it comes to exercise clothes it is all about fit and fabrics! I do not care what celebrity is endorsing the brand, or even what brand it is.
Since there is specialized equipment for many sports (golf cleats, soccer shin guards, etc), I am going to focus this discussion on gym athletic wear. There is plenty of crossover into other sports, so this is a good foundation to build a practical workout wardrobe.
Finding a Good Sports Bra
Sports bras (also known as compression tops) are the workhorse of every woman's workout gear. Once I find a style that fits well, provides great support, and is comfortable, then I stock up!
A good support test is to jump around and jog a few steps to ensure minimal breast movement.  There should not be any sign of chafing or rubbing underarms.  The band under the breasts and the straps should remain flat, without bunching.  Do not fall into the trap of how cute it looks on the display, or how the brand is so popular worn by all these celebrities and models – It should be a good fit your you, not them.  I fell into this trap last year, I bought a popular (overpriced) brand with front zipper, a year later I have worn it once.
Few women at the gym run around in just sports bras anyway, they are bras and really should be worn under a shirt. This is not modesty, it is good hygiene practice to protect your bare skin from the equipment, towels wipe away the latest sweat but equipment is not disinfected between users. At my gym, a few ladies will strip down to sports top only in the yoga studio. The only girls in the gym common areas in uncovered sports bras are usually the girls taking selfies and not actually working out anyway.
Remember to replace your sports bra at regular intervals when you are losing weight, as you get smaller you will need different support.
Fit and Comfort
When is tight fit better than loose or baggy?  As a general rule, I always prefer fitted workout gear.  Tops and shorts that are fitted (clingy, without being restrictive) prevent unwanted exposure during inversions common to yoga, high intensity training, and some weight-lifting poses. 
Many leg press exercises involve laying back and pushing your feet up, where loose clothing would be revealing and possibly get caught in the equipment.  Shorts (and capris or leggings) should be snug, without slipping off.  For modesty, I prefer stretch fabric that stays in place on my leg or waist.  Whatever you wear, it should allow you to stretch, bend, and move properly to avoid injury. 
Even if you are not at your fitness goal body, I strongly recommend shorts and sleeveless fitted top so you can see how your muscles respond to various exercise.  Most trainers prefer that you wear fitted workout clothing to better observe your form, and correct if necessary.
Quick Dry Synthetics
Why Dry-fit or quick dry polyester fabrics?  Natural fibers are usually cooler than synthetic fabrics and "breathe" better.  So, why would you want a synthetic blend over 100% cotton (or other natural fiber like bamboo)?  Sweat.  Natural fibers absorb sweat, whereas dry-fit or quick dry pull the moisture away from your body so you do not feel like you are going to drown in your own fluids.  If there is good airflow (Hiking, biking, and other outdoor exercises), dry-fit is less important.  On a less than breezy day, or inside, dry-fit is your best option.  
Not all polyester fabrics are created equal, there are many propriety sport blends (Dri-fit, polartec, ClimaCool, Under Amour HeatGear & ColdGear) that pull the moisture away from your body, non-sports polyester may just cling to you.
Care and Cleaning
To extend the life of your fitness gear, hand wash in cool/warm water, or on the delicate cycle in your washing machine.
Air dry sports bras and dry-fit garments after washing to keep them from wearing out too soon.  Avoid heated drying for any of your fitness gear, especially anything with stretch.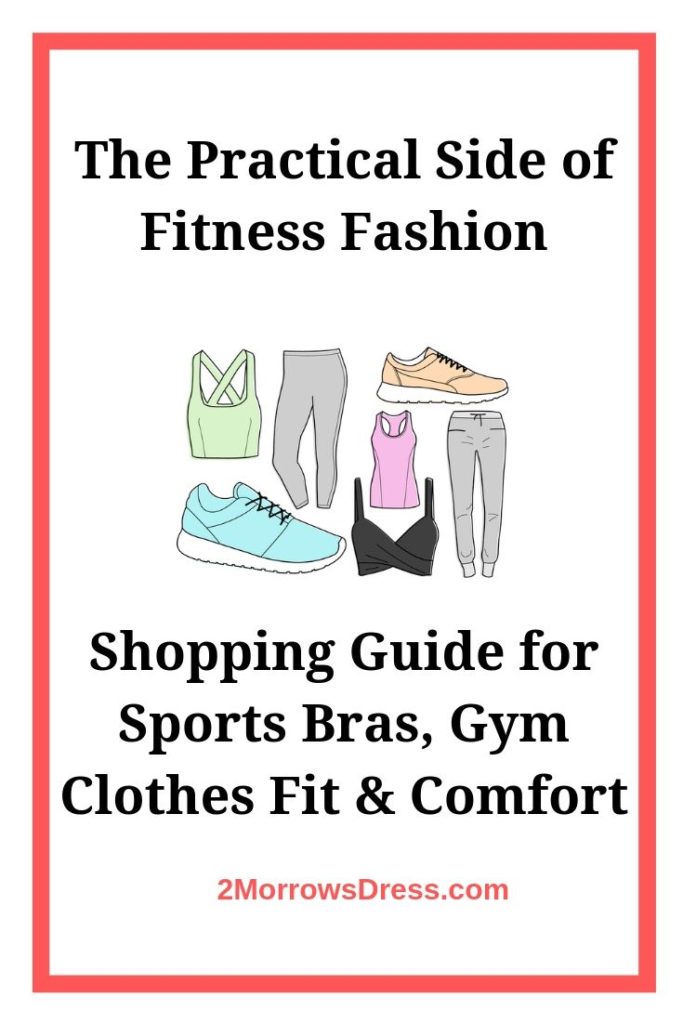 Beyond the Gym
Athleisure is here to stay, and I admit there are plenty of times that I run an errand in fitness gear. Whatever your exercise or location, build your workout wardrobe with comfortable and functional pieces.