One way to ruin a perfectly polished look is to have bra straps showing. These slippery little suckers sneak out at the most inappropriate times. High-end designers started including a snap on the inside at the shoulders to form a loop that can be closed around the strap to hold it in place. More and more designers (and moderately priced manufacturers) are including these thoughtful little items on dresses and blouses where a bra strap could get loose.
You may already have some in your garments. Checking for these handy little snaps, and then actually using them, will help you avoid looking like you got dressed in the dark! Bra snaps can be narrow strips of ribbon or fabric, or heavy-knotted thread.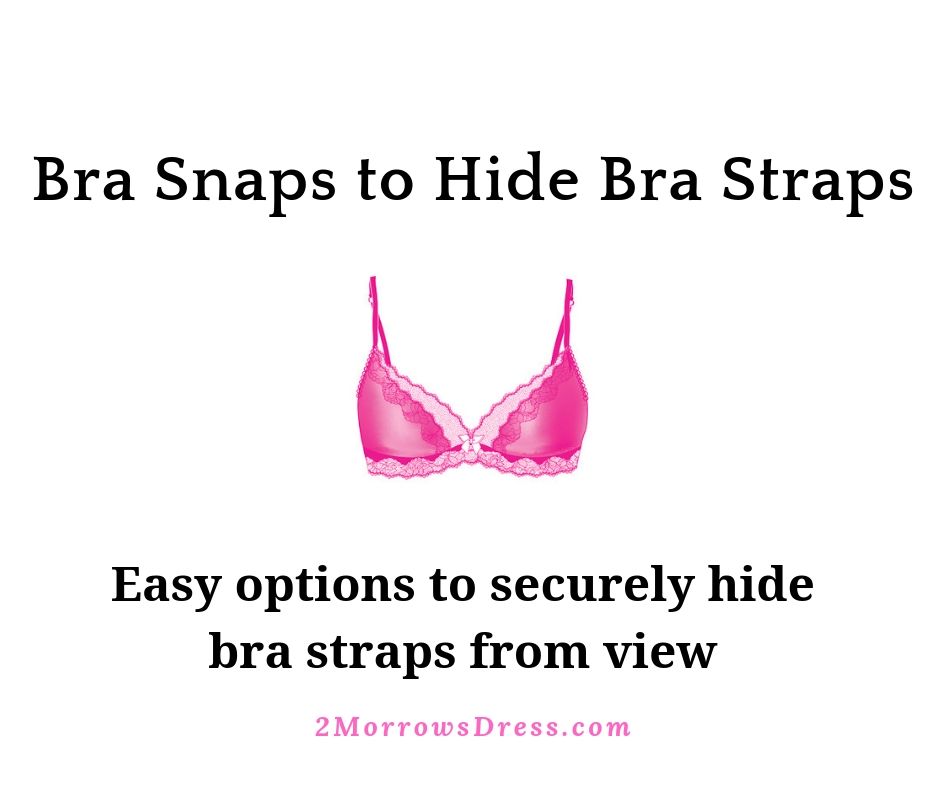 Bra Snaps are so easy to use!
Put the dress or blouse on
Open the snaps on both shoulders
Place your bra strap at the top shoulder
Attached the snap, keeping your bra strap firmly in place.
Remember to open the snaps and release your bra straps before getting undressed!
Some of the build in bra snaps blend in so well to the garment, you may not realize they are even there. The ribbon bra snaps (below) are often overlooked.
Other options to hide bra straps
Never underestimate the power of a safety pin! There is a reason I always keep a few safety pins in my travel bag, these things are so useful. A large safety pin can transform your bra into a razorback, or close a small safety pin around your bra strap and pin into place at the shoulder seam to keep your bra straps in place.
Add your own bra snaps! If you are handy with needle and thread, you can add bra snaps to your favorite tops and dresses!
For a quick fix, or delicate fabrics (like silk or chiffon) that could be damaged from a safety pin, grab your double sided fashion tape. A small strip on the top of your bra strap at the shoulder can be pressed into the bottom side of your garment to keep your bra strap in place all evening. The flower print dress above was too delicate for safety pins, but two pieces of fashion tape would have kept me bra hidden from view.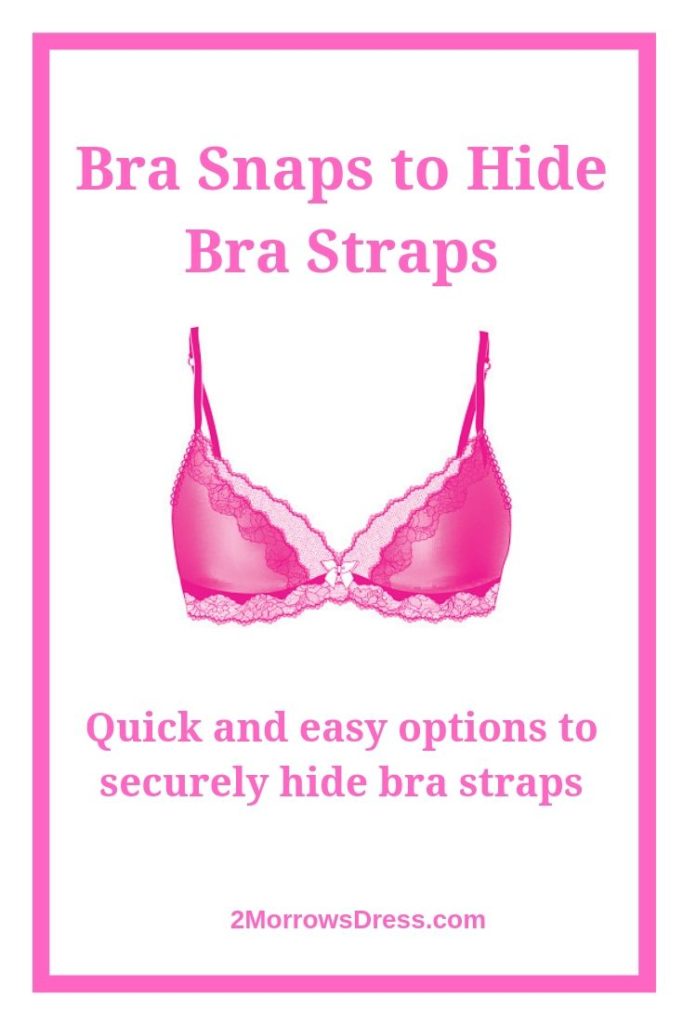 Follow these top tips to look fabulous without worry of rogue bra straps making an unwelcome appearance!