Are you thinking about selling your Wedding dress?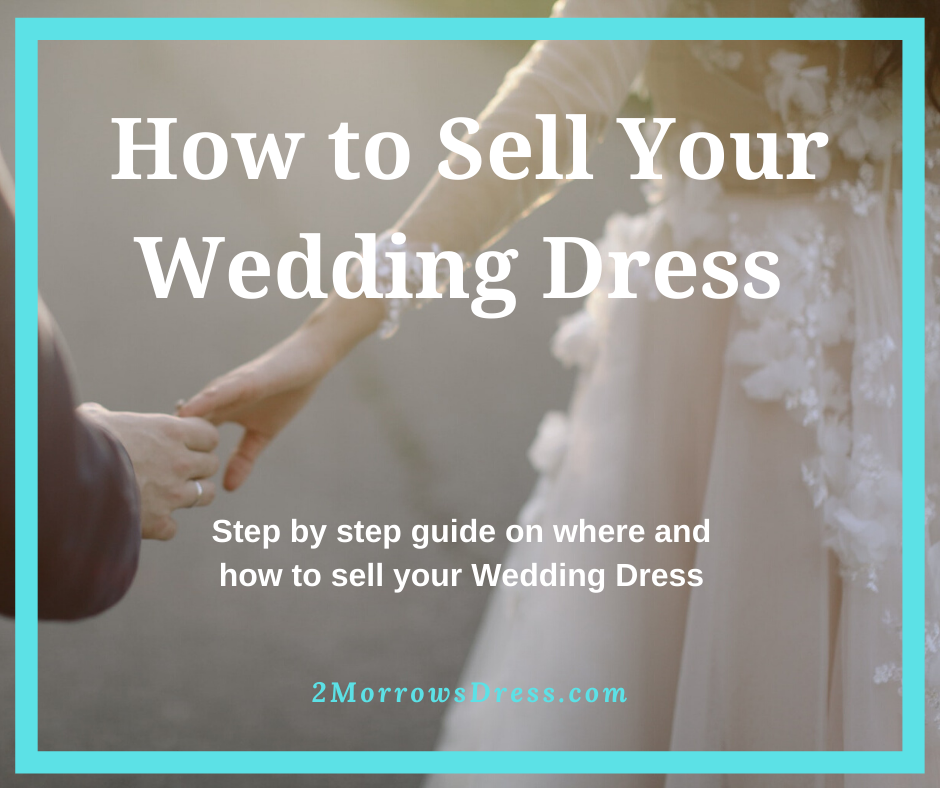 Now is the perfect time to sell your Wedding Dress!
Actually, it is always a good time to sell your wedding dress! We often think of wedding season as spring, but with such a wide range of engagement periods, brides are shopping for their dream dress year round!
Pricing Your Dress
The first step is to understand what your dress will realistically sell for. I know your dress is beautiful and you spent good money for it.
It is important to understand what other Brides are willing to pay for your dress. Designer, style, condition, size, and bridal demand are key factors in what you can realistically sell your wedding dress for.
Unless your dress is Vintage or no longer manufactured designer, your wedding dress will usually sell for 30-60% of the original purchase price.
Here are a few sites that will calculate the estimated resale value of your wedding dress:
Decide Where You Are Going to Sell Your Dress
Now that you have a few estimates of your wedding dress resale value, look for sites that are currently selling the same dress, or at least same style and designer. Listing your dress with other similar dresses is actually better for resale. Often Brides have seen a certain designer or specific style and either it is no longer available or the Brides is looking to get the same dress for less as resale.
A few online resale sites, specifically for Brides
Should I Sell My Wedding Dress Locally?
Off brands or budget dresses may actually sell better on Craigslist or at a consignment store. These are the $200 or less dresses that may not be worth the effort of the larger bridal resale sites.
A local buyer will save on shipping and site listing fees. If posting on Craigslist, be safe and offer to meet the potential buyer at a local coffee shop or some public place with large, clean bathrooms.
Before using a consignment store for your wedding dress, look at the current dresses for resale and their condition. Wedding gowns should be in protective bags and to avoid damage and dirty hands. Ask about expected sale price, timing, and how the store will protect your dress. Look for a consignment store that is specifically for wedding or has a large bridal resale area. This may even include driving outside your local area to find a better consignment store for your dress.
Have the Dress Professionally Cleaned
Professional cleaning for a wedding dress typically costs between $150-200. That is a base cost and does not include stains or repair, such as loose or missing beads. Cleaning costs can be $400 or more for lace and heavy beading.
If the estimated value of your dress is less than the cost of professional cleaning, you may decide it is not worth selling, or to sell AS IS. A budget bride may be willing to spot treat by hand. Here are a few tips & techniques for stain removal, just in case.
Be sure to get a written quote for your dress and approximately how long it will take. Professionally dry cleaning your wedding dress can take multiple days depending on fabric material, layers, lace or beading, stains, and more factors. Plan on cleaning to take at least a week, but confirm timing (and price) before you leave your dress anywhere.
Photos of Your Dress
Show off that dress! Recreate your wedding day and wear that dress for its own photoshoot.
If the dress no longer fits you, ask a friend to model it for photos. No matter how beautiful your dress is, it will not sell as well if the photos are a shapeless mass on a hanger in a poorly lit room.
Iron or steam out any wrinkles
Natural light is best
Take full length photos of the dress front and back
Close up of beading, lace patterns, or any embellishments
Lay the dress out flat, in a well lit room, for close up photos
Double check if the resale site allows "stock" photos, you may be able to post the designer photos in addition to your photos.
Tell Your Story
Make sure you mention that it was previously worn (or not), and how amazing your felt in the dress. Share your favorite features of the dress, why it is so special, and help the bride envision themselves in your gorgeous gown.
What if my story is not Happily Ever After?
Okay, not all wedding dress resale is sunshine and rainbows. For bad breakups, divorce, or whatever went awry leave the negative out of the posting. A funny, sad, crazy story may help your posting go viral, that is also a great way to ward off potential buyers.
Focus on how you felt when you tried on the dress, why you bought it, and call out the positive features of the dress even if it is new (with tags). It is perfectly okay to say that while you love this dress, you changed your mind and didn't end up wearing or altering this dress.
List Any and All Alterations
If you are petite and had the dress hemmed, be sure to mention how tall you are, how tall your shoes were, and the finished length of the dress after hem. If you kept any extra fabric from a matching wrap, or leftover fabric from alterations be sure to mention that too.
Be completely honest about any changes that you made to the dress.
Hem to shorten the dress
Tailoring to bust, waist, or hips
Add or remove layers from the skirt
Sewn in bra
Buttons or loops to bustle the train
Added or removed embellishments
Dress Size and Exact Measurements
Include the designer size chart, if available, but get a real measurement of the dress. Sometimes the easiest way to measure the dress is while you (or someone who fits in it) is wearing it.
These should be the exact (altered) measurements of your dress. Be as precis as possible.
Specify if you wore a slip or crinoline skirt underneath, especially if you are reselling these, too.
Many sites will list the designer size and the "street size" since these 2 numbers can differ widely!
Shipping and Handling
Most websites will assist with estimating shipping costs.
When packing your dress in the box, use white tissue paper or the dry cleaning bag between folds to protect any beading or embellishments.
Be Patient
It may take a few weeks or months to sell your wedding dress. Sanity check your prices, and be prepared to lower the price (or take better photos) if your listing isn't getting many views or your dress has been listed over 2 months.
It can take time for the right Bride to find your (her) perfect dress. Good photos and honest listing will set your listing up for success!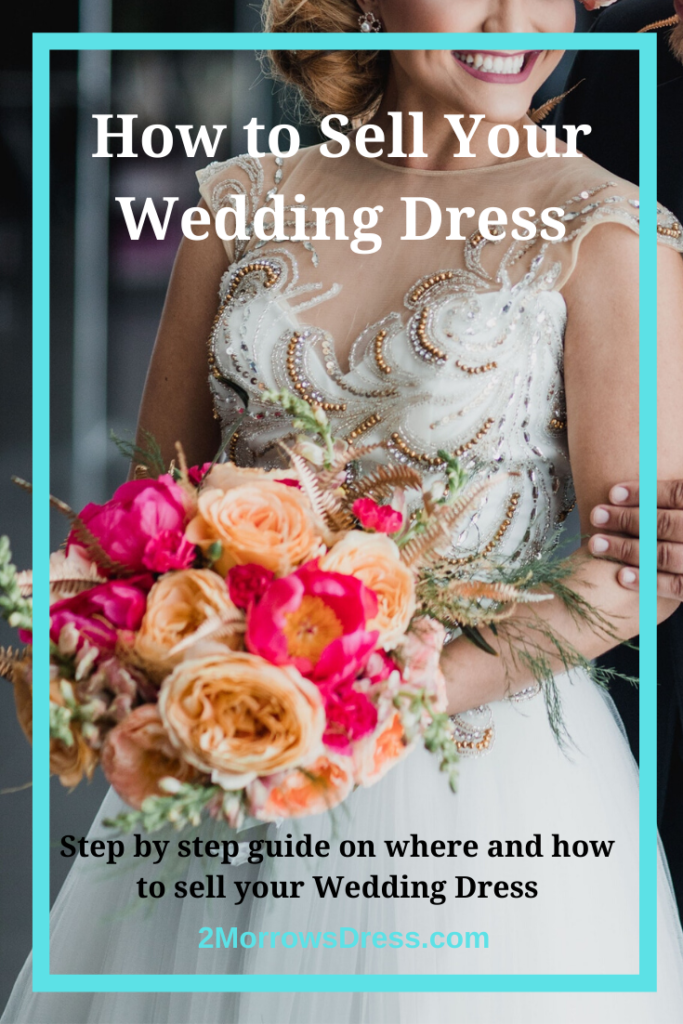 Have you recently sold your wedding dress? We would love to learn where and details about your wedding dress selling experience!
Share your experience with us in the comments below.