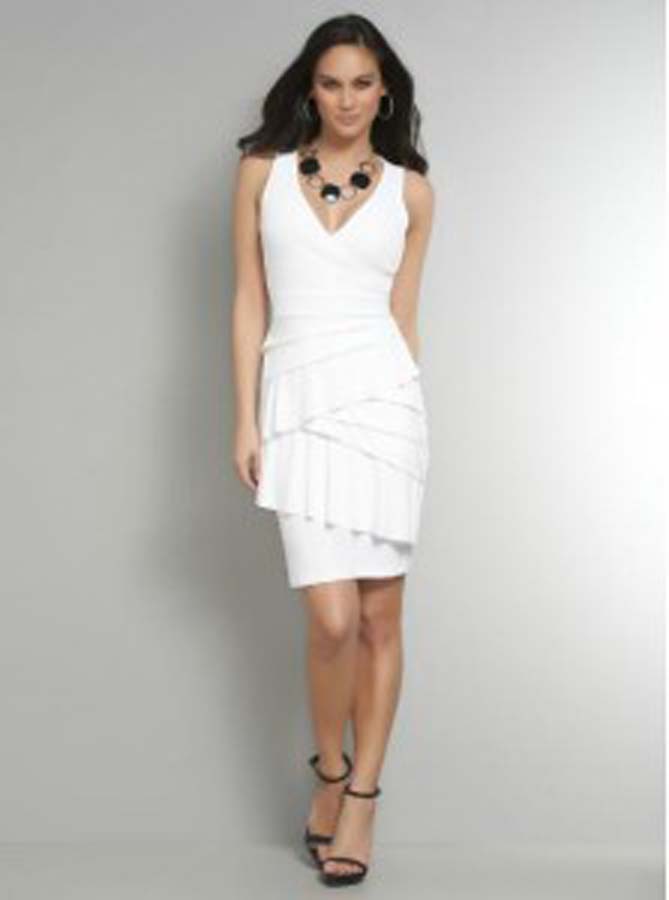 There is no definitive reason for the old "do not wear white before labor day", some sources have a silly theory of cold, others blame the rich-elite as a class issue. Some understand the rule to apply only to white shoes, while others rule out all bright-white clothing. This fashion rule started in colder climates (Northeast United States) and they can keep it!
White is cool and refreshing for summer. And when you live in a warm area like the Southern states, we follow a different rule, summer starts on Easter Sunday. Weather forecasts are predicting 93 degrees today, perfect for a little white dress and white sandals!
Go ahead and wear white! If you need an excuse to buy a new white dress, this one is under $30 at New York & Company right now.