White shirts are a wardrobe staple. Worn over colored jeans, a white shirt is the casual look for summer. And I want it!
Last month, I went on a white shirt shopping quest. Starting at White House Black Market. Where else would you buy white shirts? I bought each of these shirts, faux shrug top , short sleeve poplin, this v-neck, and tried on many others. With my eagle eye friend, Kay, we examined every shirt asking "can you see my bra?" Each shirt passed the test, no bra could be seen, in the store.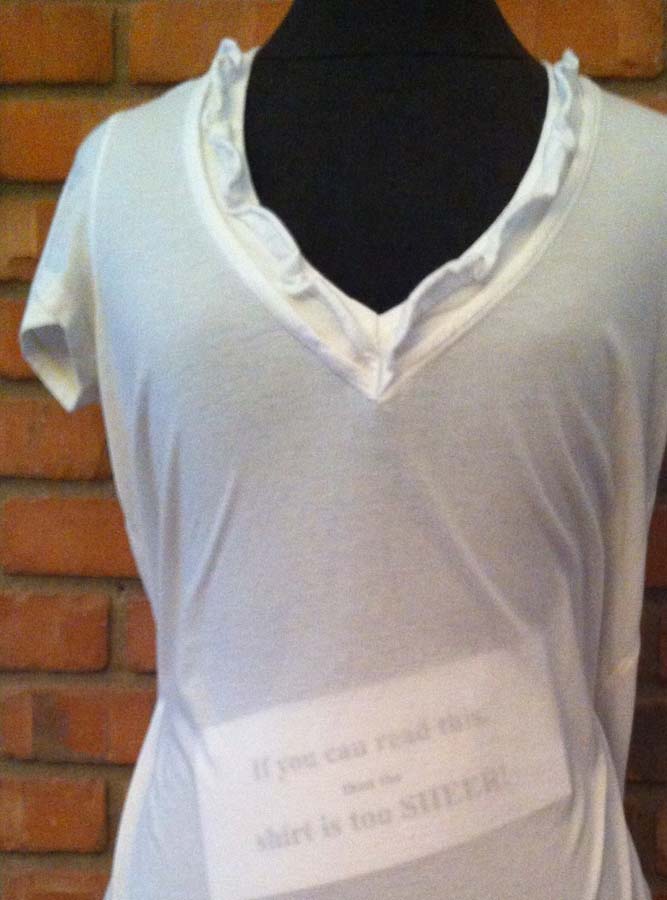 Then at home… these shirts are ridiculously sheer! How did I not see this? I switched bras and checked my light. Unless I plan to enter a wet t-shirt contest, I cannot wear any of these! The lighting in the store failed me, so I tried again at Ann Taylor, New York & Co, and tons of other stores. Some shirts were obviously sheer, while others fooled me again and I took them home.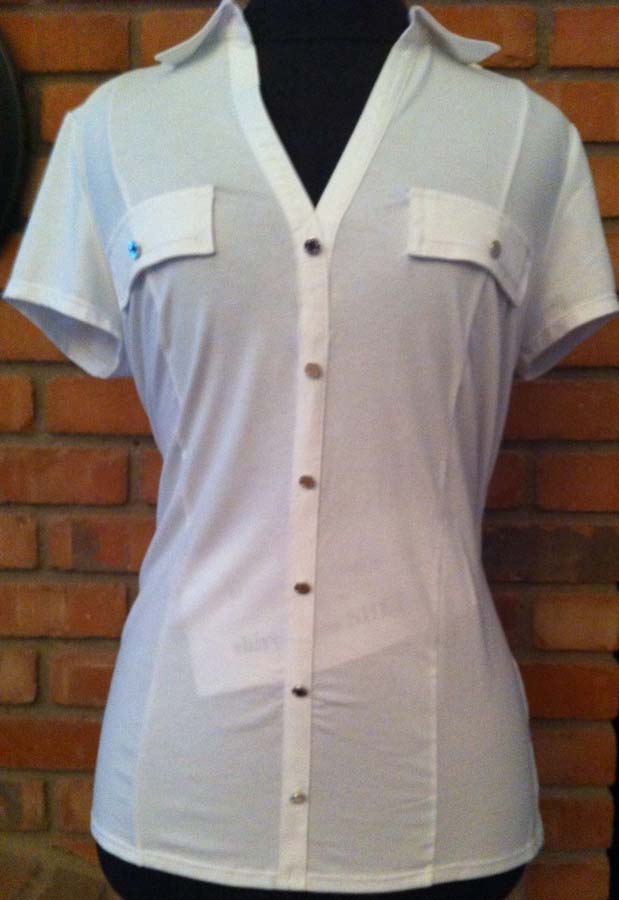 Most white dresses and skirts are lined, or are made from tighter weave fabrics (loose weave fabrics are more sheer), to provide better coverage. For that reason alone, I have no problem finding the perfect little white dress. Now all I want is a white shirt that I could actually wear to work. My quest continues without success.
All of these pictures are shirts that appear to have adequate coverage in store and online, but as you can see when I get them home they are still too sheer. This should be a reminder that not all clothing items should be purchased on-line, which certainly includes white shirts for me.