Looking for simple (and cheap) DIY Halloween Costume ideas?  I have a few…
It is all about the accessories, take simple items already in your closet and add just the right touch for a unique and totally YOU costume.
Sexy Fairy – Form fitting sexy mini dress or tight shirt & matching pants, then add fairy wings and some glitter make-up.
Sexy anything – Repeat Sexy Fairy above with various bat wings, bee wings, lady bug wings, peacock feathers, angel wings & a halo, or whatever wings you like best!  If you are really crafty, you can make your own one-of-a-kind wings.
Princess – Do you have an old prom dress in your closet?  Any ball gown with full (poofy) skirt paired with a tiara is instant Princess.
Beauty Queen – No ball gowns in your closet?  Grab a fabulous dress, tiara, scepter, winning smile, and create your own unique sash.
Zombie anything – any old, ratty dress, shirt, skirt, pants, anything will do!  For a worn or dirty look, soak in a tea bath.  Brew very strong black tea (lipton's tea is cheap and works great) and soak your soon-to-be zombie-fied clothes overnight.  The tea will stain any fabric a brownish-yellow.  Works best on cotton or cotton-blend fabrics.
Corpse Bride – Just in case you have a wedding gown in your closet (or you lucked out at the thrift store), use the tea bath above and tear at the bottom of the skirt for a tattered look.  Add some pale white foundation and dark circles under your eyes for the recently dead look.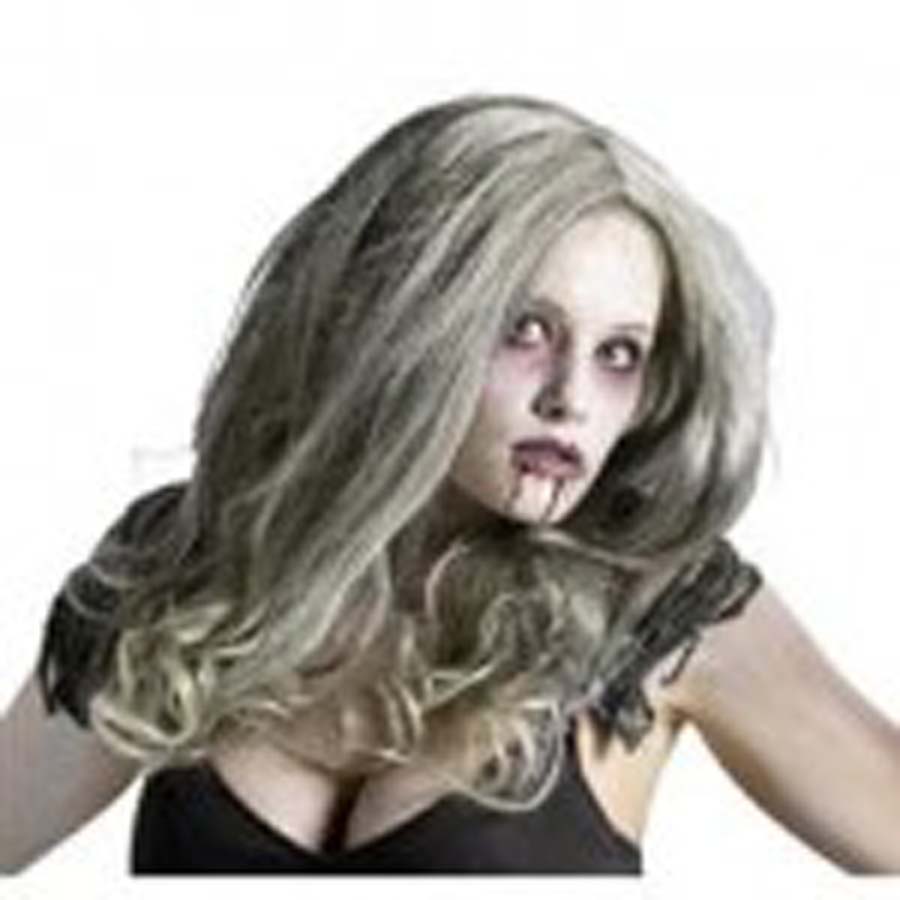 There is no need to be limited by your own closet, try thrift stores for Zombie or tattered clothing.  Or, hit the sale rack at your favorite stores in the mall.  With the price of cheap wear 'em once costumes, it is usually a better value to buy a simple dress on sale (that you might even wear again) plus accessories, than to buy a same-as-everyone else costume from the Mega Halloween stores.  For that extra-special touch to really change up your look, try a wig!