Personal stylists are straight out of lifestyles of the rich and famous. And the little known secret is that you do not need to be rich or famous to enjoy the services of a personal stylist!
For individual style appointments, provide your price range, size, and style preferences so the stylist can pre-select clothes before your appointment.  Once in the fitting room, the stylist will ensure that you have the correct size and fit, and listen to your feedback to add more of what you like.  Typically when you schedule your stylist appointment you can let them know if you have a specific event upcoming like holiday party, wedding, or if you're just shopping for the latest styles.
The best way to make use of your personal shopping stylist is to give honest feedback at regular intervals, do not wait until the end of the appointment.  Clearly explain what you like what don't you like throughout the appointment.  Be sure to tell them ahead of time if you have any strong feelings about certain outfits (no strapless, or sleeveless for example).
There are generally two types of personal stylists;
Stylists that you hire (and pay) directly to find specific items for you.
Personal Stylists through a specific store (complimentary service at no additional cost to you).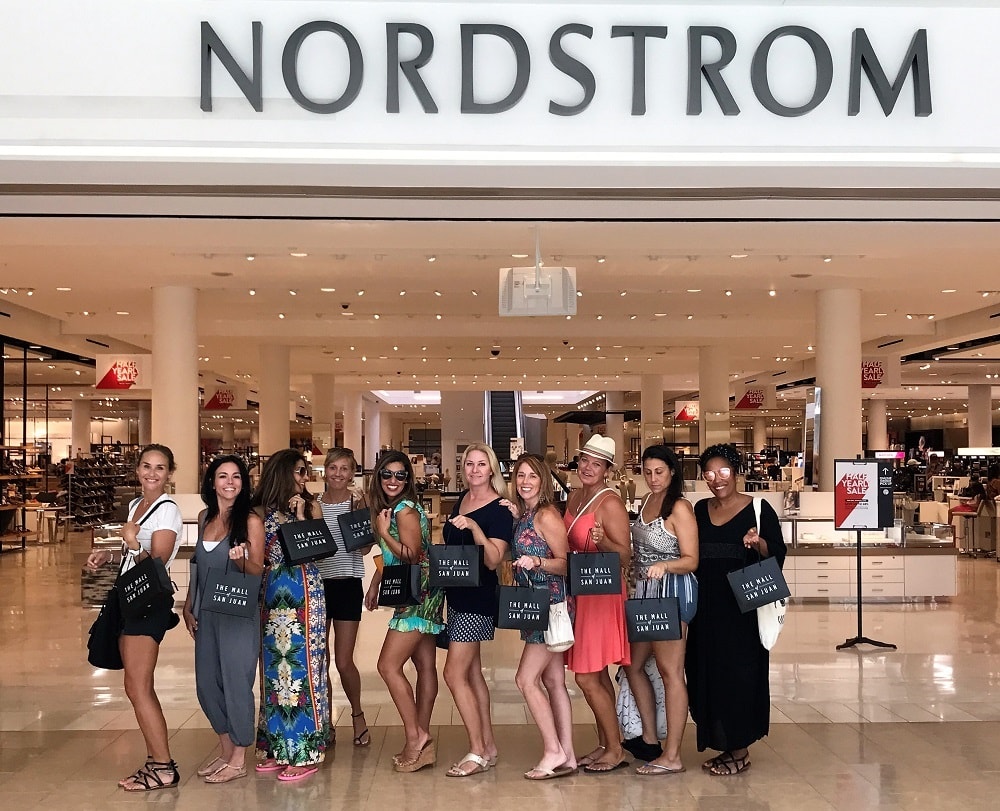 I recently participated in a VIP group stylist appointment at Nordstrom for resort wear and new season styles.  Our appointment was in a private salon where three stylists showed us the latest trends and how to wear them.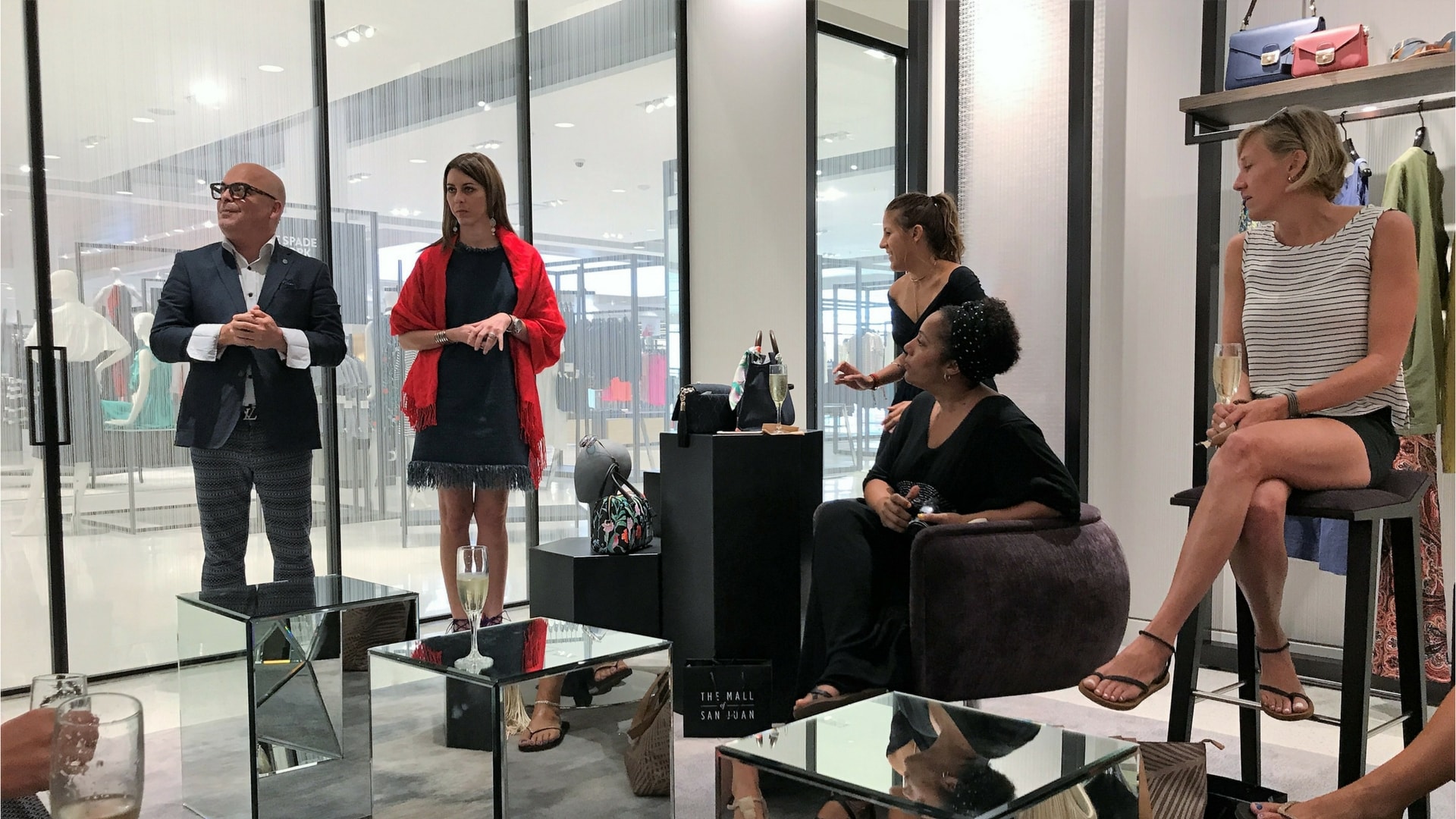 Several women in our group modeled specific garments or outfits for the group.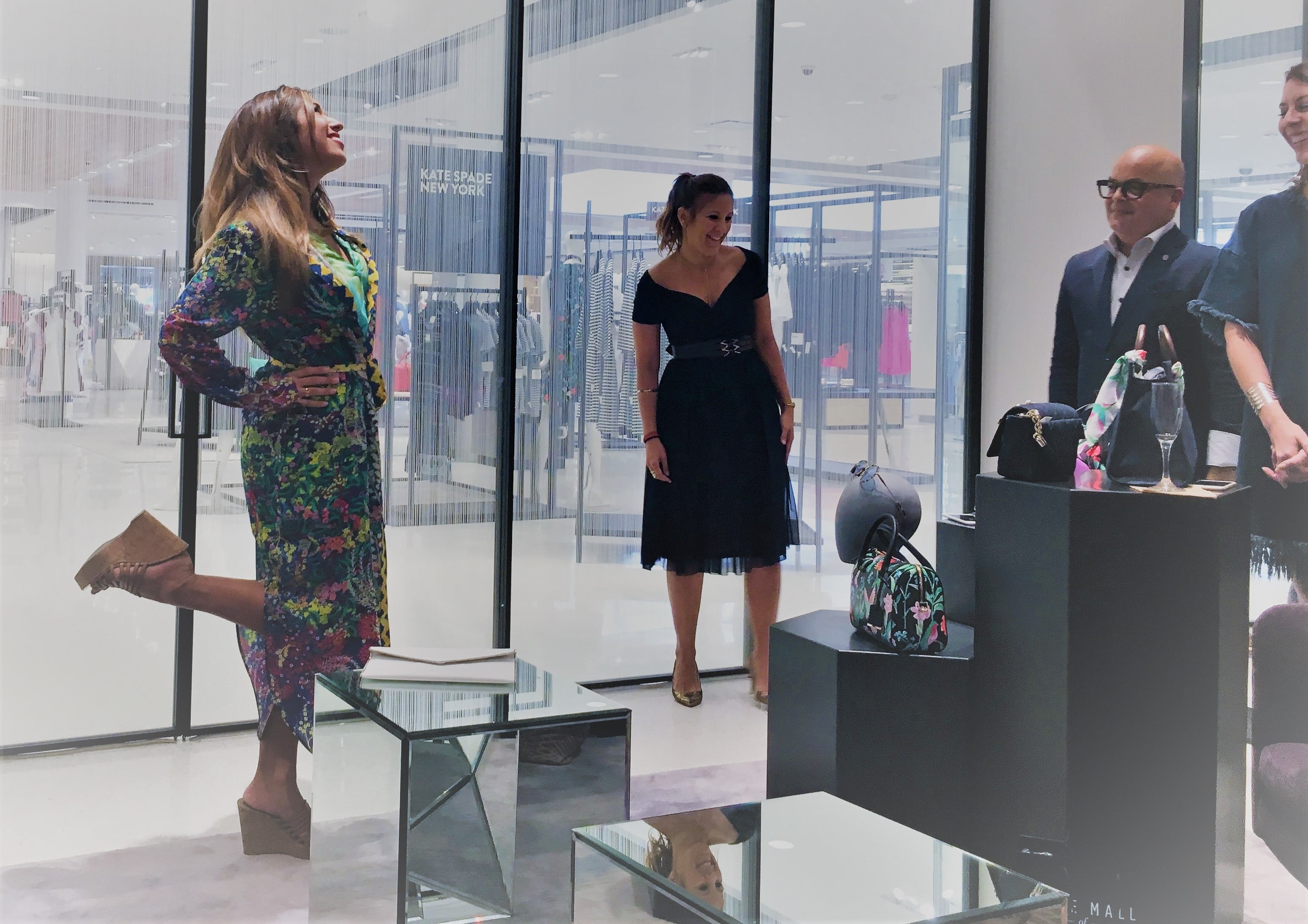 Our style show included full outfits with handbags, hats, and shoes!
After we oohed and ahhhed at the full collection, the stylists started fitting rooms with specific clothes in our sizes.  There is no pressure to try on or buy any of the items shown, and the stylists were eager to listen to feedback and select other items based on feedback.  Not everyone bought something from the appointment.  All of the purchases were no pressure and genuinely a great find!
6 Top Tips for getting the most out of your personal Stylist Appointment:
When making the reservation, provide your budget/price range, size, and event or goals for the appointment.
Plan out your undergarments. Wear/bring a strapless bra if you will likely try on strapless dresses.  Wear underwear, even if you usually go commando.
Provide honest feedback on fit, color, and styles. A good stylist will listen to your feedback and provide alternate options based on your preferences.
Come out of the fitting room and show the stylist! Seeing the fit and how you move will provide valuable insight to your stylist.
Take a chance – the dress that looks weird on the hanger, may look fantastic on you!
Ask the stylist for ideas on mix and match options to further extend your wardrobe.
Here are more reasons to book a Personal Stylist Appointment:
Group activities
Perfect for a group of like-minded shopping besties, a group shopping experience is perfect to preview the season clothes.  One or more stylist will work with your group, showing off various styles, trends, and outfit ideas.  The stylist may show the group several outfits, then ask which styles and sizes should be added to the dressing room for each participant.  Some stores are even allowed to serve alcohol, a glass of Champagne or wine may be included in the appointment!
Special Occasion
Think outside the Bridal shop, there are many stores that can accommodate small wedding parties (Bridesmaids can save a ton of money by skipping the big chain Bridal salon, and styles are more likely to be worn again).
Mother of the Bride/Mother of the Groom
Prom
Many stores will gladly work with you, and even a small group of friends, to find your perfect Prom, Homecoming, or Winter Formal dress!
Milestone Birthday
What better way to celebrate the big whatever than a mix of classic and updates outfits to add to your wardrobe.
High School Reunions
Travel Shopping
Honeymoon, anniversary trip, dream vacation – add a few destination perfect outfits for your trip!
Career
Weight loss/Gain
Even if the scale barely moves, different weight distribution can completely change the way an outfit looks on you.  A personal stylist can help you break down the barrier of what size/weight you used to be, and focus on finding the perfect fit and style for you now.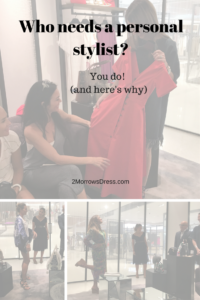 Disclaimer:  I have used the complimentary services of Personal Stylists at Nordstrom, Ann Taylor, White House Black Market, Liberty (London), and many independent/small boutiques.  Be sure to clarify expectations when booking your appointment, as policy and experience may vary.
Have you ever tried a personal stylist?  Leave your questions and experiences below in the comments.