Diamonds aren't woman's only friends, shoes have a place in the heart of every fashionista. Each season brings new rules on what to wear to be fabulous, but these classics never die. I believe there are perfect high heel shoes for every woman regardless of the season. What pair of shoes will complete your any outfit? Discover what fashionable shoes every stylish woman must own with these 7 shoes that every woman should own.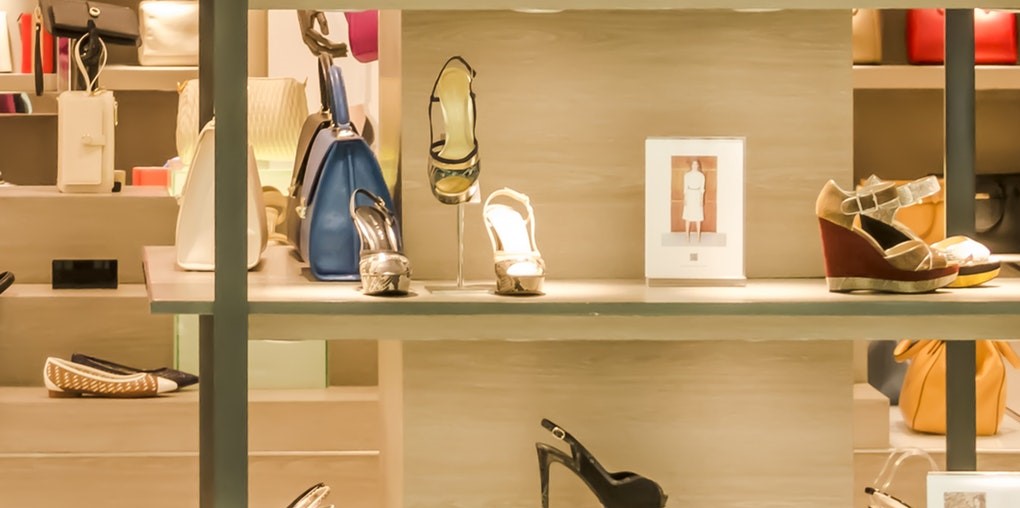 Ballet flats
Get back to basics! Ballet flats are a must element of your wardrobe. White or black, casual or accessorized, peep or point-toe – flat shoes can be combined with every pattern and style. Ballet shoes are undeniable basics of all times and styles. They can perfectly go with jeans, pleated skirt, and casual dress. If your outfit seems too bright, wear black or beige flat shoes. They will make you look laconic and classy.
Ankle boots
Those casual shoes are perfect for sweater weather. Chic ankle boots can turn your simple outfit into a stylish girly look. They suit to loose pants and skinny jeans, long skirts, and t-shirt dresses. Glossy leather ankle boots will amaze your friends and help you make an unforgettable first impression. You can wear them everywhere from parties to business meetings and look fabulous on every occasion.
Classy loafers
A pair of chic loafers is as basics in your wardrobe as a white shirt. Loafers became wildly popular in the 1950s. Being men's shoes at first, loafers won the hearts of many designers, who started creating models for a woman. Gucci loafers with brass strap are a simple but stylish addition to your office outfit. They can be worn with pajama style suit or bright sundress.
White sneakers
White is a color of many shades. This neutral color can go absolutely with everything. Indeed, if you own a pair of white sneakers, you can come up with multiple variations of how to wear them. Now, a tradition to wear sneakers with jeans becomes an old-fashioned clique. You can proudly wear classic white sneakers with a midi dress, flared pants and high-waisted shorts. No matter what patterns or colors you combine – casual white kicks will blend in perfectly.
Velvet pumps
Black classy pumps were always an attribute of a true fashionista. But, it's time to go beyond traditional pumps and "personalize" your shoes. Velvet is your perfect solution. Velvet is a new trend that seems to stay with us for a long time. Messy bun, white baggy shirt, skinny jeans and velvet pumps combined are going to run the world. If you are in search of shoes, to accessorize your little black dress – velvet pumps are your perfect choice.
Metallic heels
Heels are another must have in your closet. The glamorous, chic look cannot be imagined without classy high-heels. Metallic ones are fancy trend and unusual addition to your outfit. How to wear metallic heels? They can be combined with almost any evening look. You can also mix them with basic office suit or casual jeans.
You can add something "wild" to your look, wearing animal-print heels. Leopard or snakeskin shoes suit well to oversize red coat. All the nature-lovers can be calm: no animals were harmed.
Flat sandals
Those are number one comfortable shoes for women. Beige, black, red and yellow flat sandals are your friends for the summer. They suit to floral dresses, denim shorts, oversized T-shirts and jean skirts. Flat shoes in style of roman sandals are a trend that never gets old. Wear them to the pool party, on a picnic or gathering of friends. To accessorize your evening look, choose ankle-strap sandals. Chic and simple ankle-strap sandals combined with a midi skirt will make you look fabulous. They are also doing amazing job with lengthening your legs.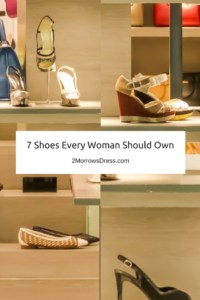 Guest Post: Sandra Larson who works for Custom Writing is true professional and fashionista. Sandra loves creating useful content and improving her writing skills. She does not miss a chance to visit fashion show and get inspired by Haute couture. Sandra is a woman of many talents: she finds pleasure in gardening, drawing, and baking. Being a very hardworking person, Sandra loves completing challenging projects and helping colleagues with their tasks.
This post contains affiliate links, that means I may make a small commission at no extra cost to you. Additional information can be found on my disclosure page.